By MG Paul E. Vallely, US Army (Ret)
August 5, 2023
You can no longer call these cartels. They are small armies that control vast swaths of territory across Mexico. The Mexican Army is powerless to stop them. The weapons used in the war in Ukraine are now allegedly showing up right on the other side of our southern border. Our elected leaders at the state legislature and county board of supervisors/commissioners had better do something about this quickly. If these cartels decide to unite and cross over the southern borderline, our local sheriffs and border patrol would be dusted and rolled over in a heartbeat. They cannot stand up to this kind of firepower. Legislatures and county officials must start allocating resources to local sheriffs and police departments so they can immediately plus up with manpower and equipment against this possible eventuality. I have zero faith that the federal government would act quickly enough to stop an organized military engagement on our southern border.
Alleged armed members of a Mexican drug cartel were found and arrested on the Texas side of the Southern Border this week. Five people believed to belong to the Cartel Del Noreste were arrested Thursday in Fronton, Texas, by the Texas Department of Public Safety, National Guard, and Border Patrol, according to Fox News.
Disturbingly, the group included some juveniles. Authorities said two men were armed with rifles, and several were wearing tactical gear. Note: I confirmed with Sheriff Mark Dannels of Cochise County, AZ that his Fusion Center is receiving reports of this type of weaponry now showing up on the southern border. Associates also spoke with Congressman Juan Ciscomani (6th Congressional District-AZ), who, although he knew nothing about any of this, said he would take this up as an issue at the federal level. The congressperson asked me where he could find this information, and I directed him to speak with Sheriff Dannels and get access to his Fusion Center. I am waiting to hear a follow-up from the Congressperson. The first video depicts a cartel member carrying an AT4-M136. It is a shoulder-fired anti-tank weapon. It can punch through an armored vehicle and vaporize anyone inside. The US Military uses it. Sweden supplied fifteen thousand, and 6,000 supplied by the United States for the war in Ukraine. (File Photos, US Army)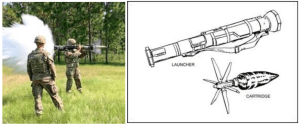 The second video depicts a small platoon of heavily armed cartel members. They carry heavy 50 caliber sniper rifles, RPG-7 or rocket-propelled grenades, and PKM or Polemist Kalashnikov Full Auto Machine Guns. Both are Russian-made and capable of incredible destructive firepower. Both are in heavy use in the war in Ukraine.

SOURCES: https://t.me/beholdisraelchannel/15596 "Report: USA – Ukraine – Mexico A video circulating on social media reveals a shooter of the Cartel Del Golfo, Mexico's oldest crime syndicate, carrying an M136 anti-tank missile on his shoulder, the type of which the US transferred in large quantities to Ukraine. According to the assessment, the weapons were smuggled from Ukraine to Mexico into the hands of the cartel, whose stronghold is in the city of Tamaulipas, on the US border, from where the cartel also smuggles drugs into US territory. The weapons given to the Ukrainians by the US may now be used against US soldiers at the border with Mexico." In the United States, some truck owners delight in modifying their rigs with oversized wheels, heavy-duty suspension kits, and soot-spewing exhaust systems, turning them into monster trucks that stalk organized events like demolition derbies and mud bogs.
How quaint.
In Mexico, drug cartels are taking the monster truck concept to another terrifying level, retrofitting popular pickups with battering rams, four-inch-thick steel plates welded onto their chassis, and turrets for firing machine guns.
Some of Mexico's most feared criminal groups, including the Jalisco New Generation Cartel, use the vehicles in pitched gun battles with the police.
Organizations like the Gulf Cartel and the Northeast Cartel use armored trucks to fight each other.
Mexican security forces call these vehicles monstrous (monsters), but they are also known as rhinoceroses (rhinos) and narcotanques (narco-tanks). Cartels emblazon the exteriors with their initials or the latest camouflage patterns, sometimes making them hard to distinguish from official military vehicles.
Flashy interiors of larger trucks feature front seats with a cockpit-like array of buttons and lights, metal seats from where gunmen can lean their rifles through holes, and, in the middle, a hatch like that of a tank.
As more trucks roll onto the streets of Mexico's violent towns and cities, the vehicles serve as a prism to view the evolution of the country's blood-soaked drug wars — whether with dread over the cartels' capacity to outmaneuver efforts by the authorities to impose order or a grim recognition of the vehicles' postapocalyptic "Mad Max" vibe.
The spread of the behemoths is more evidence that cartels will go to any length "to try to enforce by violent means their dominance against adversary gangs and authority,'' said Jorge Septién, a Mexico City-based expert on ballistics and armaments.
They also highlight the country's sputtering efforts against brutal criminal groups that operate with seeming impunity in many parts of Mexico.
According to Romain Le Cour, a security analyst, the armored trucks are among the more visible and intimidating enhancements to the lethal arsenal at the disposal of Mexico's most powerful cartels.
Other weapons and arms include steel-penetrating Barrett .50 caliber sniper rifles, rocket launchers, and rocket-propelled grenades capable of shooting down military helicopters, drones fitted with remote-detonated explosives, and roadside anti-vehicle mines, used in an attack last month in Jalisco that killed six people.
More on Mexico
• 'Monster' Trucks: Taking the concept for such vehicles to deadly new realms, cartels are modifying pickups with gun turrets, steel armoring and battering rams.
• Missing Students Case: A panel of international experts investigating the 2014 abduction of 43 students in southern Mexico said it ended its inquiry after being repeatedly lied to and misled by the Mexican armed forces about their role in the crime.
• A Hidden Maya City: A team of Mexican archaeologists has discovered the remains of an ancient city they call Ocomtún inside the large ecological preserve of Campeche State.
• Stemming the Flow: Mexico is taking steps to keep migrants from amassing along the border with the United States. But as people continue streaming into southern Mexico, the calm may be short-lived.
"The monsters are the way to send the message, 'I'm in charge, and I want everyone to see I'm in charge,'" said Mr. Le Cour, senior expert at the Switzerland-based Global Initiative against Transnational Organized Crime. "These are commando-style groups looking to replicate special forces in how they're armed, trained, and look."
While the trucks are thought to have emerged in Mexico a little more than a decade ago, they seem to be multiplying and growing more sophisticated, much like narco-submarines built by criminal groups to transport drugs have adapted to elude capture.
The progression of the armored trucks has followed the flow of elite soldiers into cartels, starting with the recruitment in the 1990s of the Mexican Army's special forces into a paramilitary operation that became the Zetas cartel.
From the weapons they use to the vehicles they drive, the involvement of members of specialized military units in criminal organizations has led these groups to emulate and compete with the country's elite forces.
The seizure of armored trucks helps shed light on regions where cartel operations are flourishing or resurgent, like in the states of Michoacán and Jalisco, on Mexico's Pacific Coast, or along the United States border.
In June, the federal attorney general's office in Tamaulipas, across the border from Texas, announced that it had captured and destroyed 14 monster trucks following the destruction of 11 similar vehicles in February.
A photograph provided by Mexico's attorney general's office shows armored trucks used by criminal groups being destroyed last year at an agency facility in Reynosa, a city along the border with Texas. Credit…Mexican Attorney General's Office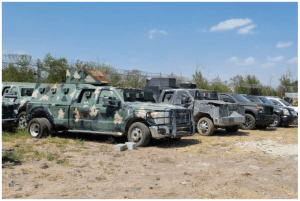 Credit…Mexican Attorney General's Office
A photograph provided by Mexico's attorney general's office shows armored trucks used by criminal groups being destroyed last year at an agency facility in Reynosa, a city along the border with Texas.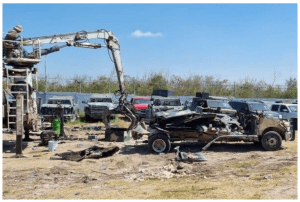 Illegal armored vehicles have proliferated and become more sophisticated. Credit…Mexican Attorney General's Office
In a statement last year, the state prosecutor's office in Tamaulipas cited the "danger to the community's safety" posed by the modified vehicles, which criminal groups often use to guard their illegal activities, particularly near the border. In Tamaulipas alone, more than 260 armored trucks were destroyed by the authorities since 2019. Providing a national figure is difficult because various federal and state agencies confiscate and demolish them.
The assembling of the vehicles, often in rural workshops, draws on the well-known skills of cartel mechanics who have long focused on modifying cars to smuggle hidden cargoes of drugs across borders.
Armoring a truck with the basics, like steel plates, takes 60 to 70 days, the work of five to six welders and mechanics and costs roughly two million pesos, or about $117,000, according to security experts. (Extra features like turrets, bulletproof tires and battering rams will run up the bill.)
While armoring a vehicle without authorization is a crime punishable by up to 15 years in prison, the law has done little to dent their robust production.
In Small Wars Journal, an American publication focusing on intrastate conflict, an analysis said "that such armored vehicles far outclass standard Mexican police armaments."
The trucks are typically crafted from standard-issue pickups, but the analysis noted the use by cartels of heavily armored "dump truck variants" that are immune to all, but the anti-vehicle weapons possessed by Mexico's armed forces.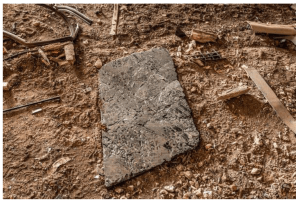 Pieces of a destroyed armored truck. Assembling the trucks can take 60 to 70 days. Credit…Daniel Berehulak for The New York Times
Monster trucks are often made from popular vehicles like the Ford Lobo (the equivalent of the Ford F-150 in the United States) or the Ford Raptor. But gangs also use sport-utility vehicles better known elsewhere for making runs to the suburban big box stores, like the bulky Chevrolet Tahoe, as well as larger flatbeds, dump trucks or heavy-duty "dually" trucks with two rear wheels on each side.
Underscoring the arms race between the cartels and Mexico's armed forces, some Mexican soldiers now carry shoulder-fired rocket launchers capable of destroying armored trucks.
The trucks gained prominence in 2020, when a video that surfaced on social media showed the leader of the Jalisco New Generation Cartel, Nemesio Oseguera Cervantes — one of the most wanted men in Mexico and the United States — parading his private army on the border of the states of Michoacán and Guanajuato.
The show of force included several monster trucks, as well as camouflage-clad gunmen, their faces hidden behind balaclavas, firing weapons into the air as they shouted allegiance to Mr. Oseguera Cervantes.
Since then, trucks have leaped into the public imagination. A video captured by a drone of an attack by the Jalisco New Generation Cartel against local police officers and residents using the trucks was shown on a national television network in 2021.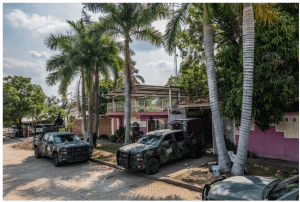 The Mexican military carried out a special operation last year in Michoacán against the leader of the Jalisco New Generation Cartel, who has armored trucks in his arsenal.Credit…Daniel Berehulak for The New York Times
Despite their terrifying reputation, the trucks do have drawbacks. Unlike the fast-moving and Toyota Hilux pickups mounted with machine guns used by armed groups in many parts of the world, monster trucks laden with steel plates can be sluggish and hard to maneuver, especially in urban settings.
"They're too slow, too heavy," said Alexei Chévez, a security analyst based in Cuernavaca, Mexico. And the retrofitting of the vehicles means that some of their parts malfunction. "We see them constantly breaking down and being abandoned," Mr. Chévez said.
Still, their strategic and symbolic importance resonates in a country that has witnessed years of horrific violence perpetrated by criminal groups. The trucks often appear on TikTok and other social media, accompanied by nacro rap songs or folk ballads extolling cartel exploits.
"It has to do with a status symbol," Mr. Septién said. "The first ones we saw were practically blow-torched and welded in a very shoddy way."
These days, he added, when approaching from a distance, "they look like a military vehicle."
Simon Romero is a national correspondent covering the Southwest. He has served as The Times's Brazil bureau chief, Andean bureau chief and international energy correspondent.
More about Simon Romero https://t.me/SicilianGorillian2/19068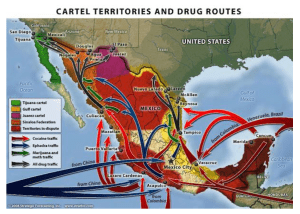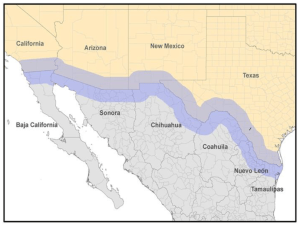 Our southern border continues to be breached by illegal border crossers and the cartels movement of drugs to inner America. We must continue to be vigilant and more aggressive and forge ahead with a more offensive oriented border strategy. You cannot win and defeat this national threat by being on defense all the time. Now is the time for offensive action.
___________________________________________________________________
Now if I were the Commander-in-Chief, I would have my national security staff and military commanders planning and executing a strategy that will secure the southern border and allow US rule of law to prevail. He Department of Defense has been negligent in defending the United States and its citizens against an invasion of our country against external enemies.
It is now time to enforce the rule-of-law along our southern borders truly. No more excuses…no more delays…no more politics., no more kowtowing to special interest groups or claims by open-border believers and La Raza. The Citizens of the USA are in daily danger. They are being killed or families harmed because the border states of Mexico are controlled by thugs and terrorists copying Jihad tactics of mayhem and murder. Once again, the entire area is festooned with upheaval, violence, and lawlessness as in 1846. The northern states in Mexico; Baja California Norte, Sonora, Chihuahua, Coahuila, Nuevo Leon, and Tamaulipas are under rogue control, and the Mexican Police and Army cannot control them. Therefore, it is in the national interest of the United States to restore order on the border as well across our borders. Positive action must be taken because of this clear and present danger to US Citizens and our economy.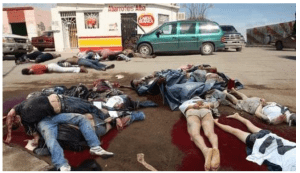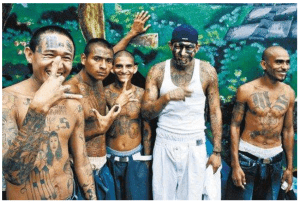 With the National Security Council, Department of Defense, Homeland Security, Intelligence agencies, and State assets, the US Government can plan and execute an operational plan to secure our southern borders. However, let me provide an executable program of operations for the US Government to undertake with resolve and commitment to protect and ensure the American people for now and the future.
The problems on and across our southern borders of California, New Mexico, Arizona, and Texas are in the news daily. You would have to live in a perpetual cave not to know the situation. We have a war of gigantic proportions…illegal invasions, treacherous drug cartels, gangs, human trafficking, drugs (is there not a war on drugs???), smuggling, kidnappings, and corruption of officials on both sides of the borders. The Cartels fully control all levels of the Mexican Border and work with their international partner, the Chinese Communist Party (CCP).
The plan is basic and advanced unconventional/conventional war planning. This combines the best use of our Forces that will encompass intelligence, targeting, structural organization of our forces to conduct the mission, base operations, offensive and defensive operations. First, organize three (3) Border Task Force Groups (BTFGs) and position them in three operational bases, one in Texas, one in Arizona and another in Southern California. We have existing bases in those states that can be used such as Ft. Bliss, Texas, Fort Huachuca, Arizona, and Camp Pendleton, California. There is no requirement to create any new operational bases. I will not name these existing bases because of operational security, but the Department of Defense can quickly figure this out! The BTFGs will be organized based on Special Ops, Army, Air Force, and Navy joint task forces. Selected units and personnel will be relocated and moved to these designated bases. I would also declare, with Mexico, a 20-mile "No Go Zone" on the Mexican side of the border. Any group or persons occupying this zone engaging in criminal or illegal activities against Mexico or the United States will be involved on-site.
The mission of the Command will be to target and conduct offensive and defensive operations on the Mexican side of the border. National Guard, Border Patrol, DEA, and local sheriff's units will conduct border security operations on the United States side of the wall. This initiative does not violate any existing Posse Comitatus laws.
The Posse Comitatus Act is a United States federal law (18 U.S.C. § 1385) passed on June 18, 1878, after the end of Reconstruction, with the intention (in concert with the Insurrection Act of 1807) of substantially limiting the powers of the federal government to use the military for law enforcement. The Act prohibits most members of the federal uniformed services (today the Army, Navy, Air Force, and forces when such are called into national service) from exercising nominally state law enforcement, police, or peace officer powers that maintain "law and order" on the non-federal property (states and their counties and municipal divisions) within the United States. The statute generally prohibits federal military personnel and units of the National Guard under federal authority from acting in a law enforcement capacity within the United States, except where expressly authorized by the Constitution or Congress. The Coast Guard is exempt from the Act.
The National Guard is and will be an asset of the State Governors to be used as needed to augment the Active Force BTFGs operations on the US border. Coordinate with the current Homeland Security Department until HS assets are transferred to the Pentagon.
Maximum use must be made of our Special Operators, Delta Force, Special Forces, Seals, AF Special Ops, Rangers, Marine Recon, and Special Ops Air Assets and augmented by Active Force regular Army, Navy, Marines, and Air Force.
The concerns and anxiety of Americans, particularly in the Border States, have grown significantly in the past year. Changes in law enforcement operations have forced cartel mules trafficking drugs and illegal border crossers into ever more isolated areas, increasing the number of deaths and violence to a point where even the most hardened enforcement officials are overwhelmed.
The political ferment over illegals has never been more significant. 78 percent of Americans think and know that the government is not doing enough to control our borders; talk shows bristle with demands for action. Additionally, Global jihad and jihadis are a significant threat as they eye the southern border as a path of least resistance to strike inside the United States.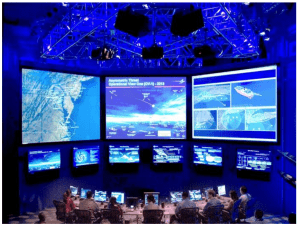 The Plan: Implementation of The Dual Lily Pad Strategy
For the dual Lily Pad implementation to be effective in either an offensive action or a reactive response, or a criminal law enforcement action, a trusted resource should be used to effectively communicate updated intelligence data and incidence response information from the dynamic, ever-changing operating environment of critical event management and planning. We should look to history to find and use an effective "hopper". In World War II, the United States Navy and the United States Coast Guard were successfully used to protect our homeland as the rest of our military went overseas. The combined effort of these joint forces successfully achieved our nation's goals for homeland defense by effectively communicating intelligence data and incident reports to the military, law enforcement and to international intelligence directorates. Based on the gaps in coordination and communication both in the working operational environment and technological environment, let us implement a similar method and use a combination of Conventional and Special Operations forces.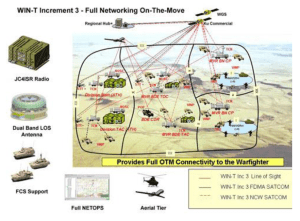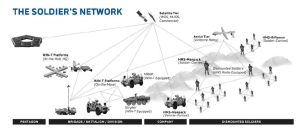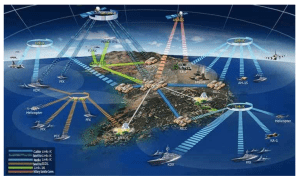 Our Government and Military must plan and execute offensive operations against the Mexican Cartels and bring our national borders under control. We can wait no longer to secure our Nation!
Released and Distributed by the Stand Up America US Foundation and the Legacy National Security Advisory Group/
Contact: suaus1961@gmail.com
www.standupamericaus.org