Editor's Note: Before we get to the post…let's begin with a song. SO fore today…let's DO sum country. Also the answer to last week's question is found below.
July 23, 2016
Who Are the RNC Protesters?
News You Can Use
Islamic Terror Update 
What Say You?  –  Commentary From Our Readers
Timeless Quotes

Stand Up America is a network of patriotic Americans who wish to return America to its Constitutional roots.
General Paul Vallely and the SUA staff are committed to educating their followers and assisting pro-active groups in righting the ship of state.  Your donation is important to us and will assist in this historic effort.  Please join us today.
Editor: Ray DiLorenzo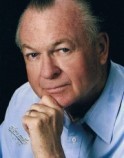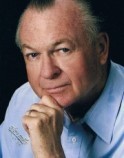 Maj. Gen. Paul Vallely served 32 years in the Army, having retired as Deputy Commanding General, US Army, Pacific.
"Where Be These Enemies?" 
William Shakespeare
Some of the groups protesting the RNC Convention:
Million Women March (anti-police group), Food, Not Bombs (Vegetarian anti-war group), League of Women Voters, Stop Trump, Westboro Baptist Church, Rose Hamid Salam, Stand Together and Dump Trump, Code Pink, Women for Peace, Greater Cleveland Immigration Network, Revolutionary Communists, Black Lives Matter, Black Power Coalition, Iraq Veterans Against the War, End Poverty Now, assorted anarchists, Communists and those who demand an even larger government teat.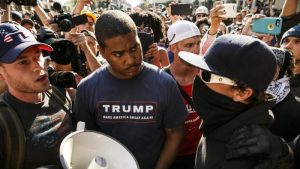 Pro-Trump supporters exchange words with anti-Trump protesters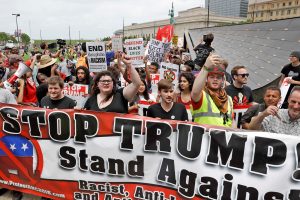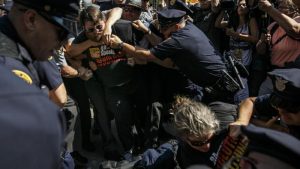 Members of Revolutionary Communist Party trying to burn flag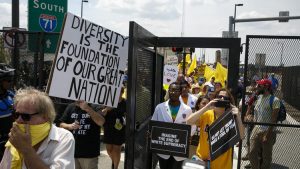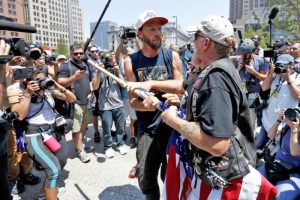 Protesters clash over American flag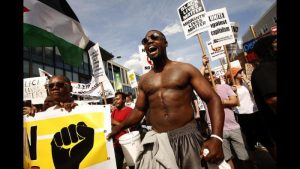 Black Lives Matter protesters march through downtown Cleveland
Notice sign: Unite Against Capitalism
Photos: LA Times
What We Know
The protests in Cleveland were smaller than previous conventions.  Passions were not limited, but organization was.  Many groups simply never spoke to one another and failed to forge a unifying coalition.  Police presence was well organized and effective.  Some theorize that the declarations by some gun activists that they were going to open carry outside the convention hall may have contributed to the limited scope of the protests.


Stand Up America depends on your support to help the many organizations that work tirelessly to preserve our nation as founded. 
News You Can Use
LA Times Imagines Military Coup if Trump Elected
Writing In the LA Times, Jamie Kirchick asks readers to imagine a military coup if Trump is elected. Kirchick argues that Trump is an authoritarian and will authorize abominable acts by our military.  He concludes that a military coup would be necessary.  Breitbart, Newsmax
Editor's note: Kirchick can't imagine Hillary doing anything illegal with the military (except maybe compromising our security or leaving our people to die in foreign lands).  California, the land of fruits and nuts.
Cleveland College Offers 'Safe Space' and Counseling During RNC Convention
Case Western Reserve College, a private college (at $44,560 per year), is hosting a 'safe space' during the Republican National Convention.  The college is offering counseling services to students and faculty who are 'horrified' at events unfolding during the RNC convention.  Fox News
Editor's note:  We have said this before…parents are paying big money to send their children to schools that teach them to hate America.  To the students: Nice going, snowflakes, ready to take on the world? 
Cruz Delivers Unity RNC Was Looking For…Sort Of
In his speech at the Republican Convention, Ted Cruz goes back on his word to endorse the Republican Presidential Candidate and instead offers a sore-loser speech.  Cruz gets booed off the stage and has to be escorted out of the building.   Hot Air
Editor's note:  Mr. Cruz forgot that this struggle is not about any one individual, hurt feelings or ego, it is about saving our country from America-hating Alinsky followers like Obama and Clinton. The senator was given the chance to help our country come together.  He chose not to do so.  Cruz, instead, made Trump the victim causing the rank and file Republicans to boo Cruz off the stage and rally around Trump.  Nice going, Cruz…trumped again.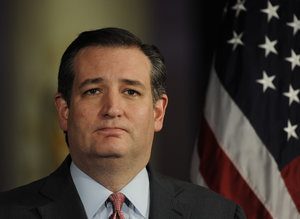 Islamic Terror Update
There were 1304 Islamic terrorist attacks so far in 2016 in 50 countries.  11,954 people were killed with 14,456 people injured.
Among the newest attacks:
7/22/16  –  Nine innocent people shot and killed at Munich shopping center by an 18 year-old German-Iranian immigrant while shouting Allah Akbar. – Munich, Germany – 9 dead, 16 injured
7/20/16  –  Four security personnel are murdered by an ISIS bomber.  –  Aden, Yemen
7/19/16 –  A mother and three young children stabbed by a Muslim man for not being sufficiently dressed.  Garda-Colombe, France  –  4 injured.
7/18/16 – A Muslim shouting praises to Allah murders a civilian and three policemen. – Almaty, Kazakhstan
7/18/16 –  Ten people are blown to bits by a suicide car bomber.  –  Mukalla, Yemen – 10 killed, 18 injured.
7/18/16 –  Sunnis fire rockets into a residential neighborhood killing a child and two women. – Aleppo, Syria – 3 killed, 15 injured.
7/18/16 –  A 'refugee' with an axe hacks at people on a train while screaming "Allah Akbar."  –  Wuerzburg, Germany  –  5 injured.
7/16/16 –  Five civilians are burned alive in cages by Islamic State members – Tal Abta, Iraq
religionofpeace.com
Editor's note:  Not all attacks are reported.  We will update this column weekly.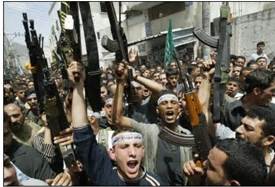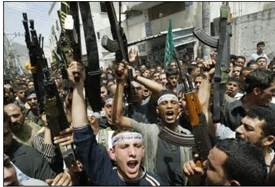 What Say You?
Letters From Our Readers
Declare War Now! – 7/16/16
"I get such a kick from your site.  Keep her going, buddy."  –  RG
"Muslims, ALL Muslims are determined to rule the world.  Do we we just sit back and let it happen?  Hell no!  Depose Obama and declare all-out-war on Islam!" –  TD
"Thank you for another great read."  –  AH
"It is time.  Enough appeasement."  –  RS
Editor's note:  Your comments are welcome.  We will print them with only your initials.


Your donation is important to Stand Up America.  It helps us support the many worthy organizations that help restore this great nation.  
Thank you!   
Timeless Quotes
Groucho Marx
"Politics is the art of looking for trouble, finding it everywhere, diagnosing it incorrectly and applying the wrong remedies."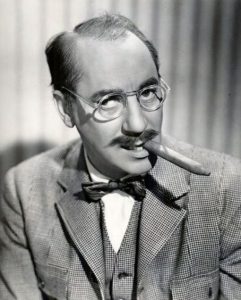 Editor's Note:
The answer to the question, "Who are these RNC protesters?" has been answered by Wikileaks. What does DNC stand for?
Intern involvement with protests is mentioned twice in the leaked emails. DNC communications director Luis Miranda bemoaned photos of an empty anti-Trump protest in Washington, D.C. in one email chain.
Miranda said: "Going forward, when our allies screw up and don't deliver bodies in time, we either send all our interns out there or we stay away from it.. we don't want to own a bad picture."
Copyright 2010 -2016 Stand Up America US, All Rights Reserved
Our Mailing Address is:
P.O. Box 1596, Bigfork, MT  59911