By Scott W. Winchell, Editor – As SUA continues to report straight from the true leadership of the most senior commanders on the ground in the Syrian Rebel forces, we suggest that our readers consider the following article by our friend Andy McCarthy below and a few added thoughts.
Once again Andy clarifies that which has become so muddy in terms of constitutionality, along with Obama's global reputation and its ties or separations with the American nation and its people. In our information gathering in the Middle East, not just in Syria, all too often the people there see our President incorrectly; they equate him as having the ability to do as he pleases and his actions are seen as reflecting the conscience of the entire nation. After all, that is what they witness(ed) in their own leadership; usually under a large and cruel thumb.
Therefore, we take great pains to point out that our President is merely a part of our government, a co-equal branch of three distinct branches, where dissent is common and encouraged, and checks and balances are supposed to rule the day. The current leader of this country speaks from the perspective of his support system, often very much at odds with other large portions of the nation. This concept is hard to understand in the Arab Street. So it is important to understand how they look at us, and our President.
Andy clears this up, cleanly and concisely.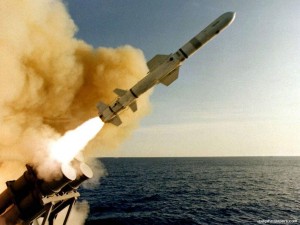 One facet that we would like to add though, is that just because we hear the term "Allah hu Akbar" shouted in almost every video we watch, it does not necessarily connote devotion to fundamental or fanatical Islam. McCain is partially correct in this regard, but he does not explain it well, nor does he realize that he is interacting with a faction(s) that purports to be the decision making body, but is not actually controlling and commanding forces in the field.
When in Aleppo, MG Vallely asked this question of the senior commanders, and they echoed the thought, and they intoned that saying "Allah hu Akbar" there is a knee-jerk reaction to powerful incidents akin to typing "OMG" (Oh my God!) here in a text on Twitter or Facebook! It is not, again not, always a depiction of fanaticism, there are many, many levels of piety in Islam. We need to stress again, Eastern culture and Western culture rarely coincide or translate well.
The people McCain, Obama, and Kerry believe to be moderates belies the term – an over used and misleading term; moderate. Those he calls moderate are aligned with the Muslim Brotherhood and worse. It is an oxymoron in motion again as we witnessed in Egypt, one doomed to be at odds with America. Some people never learn.
The people McCain and John Kerry, along with the President talk to concerning Syria are on the outside looking in, yet when invited to talk with the commanders on the ground, they look the other way. SUA has attempted repeatedly to point out this crucial issue, but only recently do we see movement in the correct direction among policy makers.
There are many factions in the rebel cause, yet only one is truly, fully in charge – keeping radicals at bay so as to fight only one enemy at a time. These radicals have not taken over the rebellion as many purport but they are strengthening with so much money flowing their way. It is disheartening to see and hear people like Karl Rove, of all folks, opine otherwise, as the true fighters, the nationalistic and more secular majority receive so little in the way of help.
Time for facts America, not political rhetoric, face saving gestures and ploys, misinformation and deflection, and keeping the public in the dark – just shameful, yet, our nation is once again asked to pour its treasure and blood into yet another foreign policy disaster. We should be involved, but certainly not in the fashion Obama and his crew have devised so haphazardly – "Keystone Kops"!
Is Obama waiting to launch on 9/11? Lighting those candles would be a travesty and a heinous nightmare!
On Syria, I Respectfully Dissent
By Andrew C. McCarthy – National Review
I respectfully dissent from the editors' support for U.S. military intervention in Syria, which expands on the corporate position National Review staked out last week.
While the credibility of an American president is no small thing, it is simply wrong to equate Barack Obama's credibility with that of the United States, as the editors do: "The other [option left to Congress besides green-lighting an attack on Syria] is to turn [Obama] down and destroy the president's credibility, and hence the nation's." (Emphasis added.) Ironically, their editorial goes on to deride conservative opponents of military intervention as overly simplistic. But it is the editors who oversimplify matters. American credibility on the international stage is bound up in the recognition of, and willingness to act on, vital national interests. It is not embodied by any single political actor – indeed, when one branch of government acts against the national interest, our system is designed to enable the other branches to put a stop to it.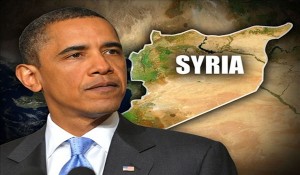 The editors miss this point because they have conflated two critically different constitutional concepts: the unitary executive and separation of powers. Thus does the editorial offer up Alexander Hamilton as an exemplar of the Founders' allegedly harmonious desire for "a strong commander-in-chief" who could "act with 'decision, activity, secrecy and dispatch.'" The implication is that for Congress – and "some on the right" – to oppose a president's foreign-affairs decisions is to undermine our constitutional order and, thus, our government's "credibility" (meaning, effectiveness) in foreign affairs.
In context, however, Hamilton was not arguing (in Federalist 70) for an executive unfettered by congressional checks and opposition. He was advocating that the executive branch not be divided – i.e., that all the powers granted to the president be reposed in a single official rather than in multiple consuls or a committee. Hamilton did not come close to suggesting that Congress should avoid impeding the president. To the contrary, he contended that his suggested unitary executive model would make it easier for Congress and the public to rein in executive power. As he put it in that same essay the editors cite, "the executive power is more easily confined when it is one."
Indeed, as memorialized in the records of the Constitutional Convention, even Hamilton, though the most enthusiastic of the Framers for a powerful executive, acknowledged that the president's commander-in-chief powers were limited to "the direction of war when authorized or begun" (emphasis added). "Begun" obviously refers to the situation when the nation has been attacked. Beyond that, presidential uses of force would be appropriate only "when authorized" – and the Constitution vests the power to authorize in Congress.
While I disagree with a number of his conclusions, a law review article by Valparaiso's D. A. Jeremy Telman ably recounts the relevant Constitutional Convention debates. Pierce Butler, he notes, actually proposed that the power to initiate war be vested in the president. The notion was roundly rejected, with Butler upbraided by Elbridge Gerry, who exclaimed that he "never expected to hear in a republic a motion to empower the Executive alone to declare war."
Telman continues:
As James Madison put it in a letter to Thomas Jefferson: "The constitution supposes . . . that the Ex[ecutive] is the branch of power most interested in war, [and] most prone to it. It has accordingly with studied care, vested the question of war in the Legisl[ature]." Similarly, writing as Helvidius in his exchange with Alexander Hamilton, Madison asserted that "[i]n no part of the constitution is more wisdom to be found, than in the clause which confides the question of war or peace to the legislature, and not to the executive department." As Michael Ramsey put it, "Madison, Hamilton, Jefferson, Wilson, Washington, Jay, Marshall, and an array of lesser figures indicated that war power lay primarily with Congress, and no prominent figure took the other side."
No sensible person contests the president's power – in fact, his duty – to take unilateral action in the nation's defense when we are under attack or the threat of imminent attack. But outside such exigencies, congressional authorization is a pre-condition to the president's use of force. That necessarily implies that Congress may disagree with the president's assessment. As today's Obama partisans were fond of reminding us throughout the Bush years, the president does not get a blank check.
I have always been a proponent of strong executive power. I do not believe Congress may micromanage functions the Constitution actually assigns to the executive – including command over war fighting once war is authorized. I do not believe Congress may usurp or reassign to the judiciary powers that the Constitution vests in the president, such as the collection of intelligence against foreign powers. Nevertheless, again and again, the records of debates over the Constitution, and the Federalist papers on which the editors rely, demonstrate that the Framers were more worried about executive excess than executive credibility. The controversy was not between those who wanted a strong executive and those who did not; it was between those who believed the proposed constitution included enough checks against potential executive abuse and those who thought it needed more.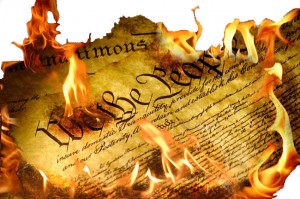 Consequently, the Framers armed Congress with the power to declare war. (As our prior discussions here have elucidated, while I am in broad agreement with many aspects of my friend John Yoo's analysis of constitutional power – see e.g., here – I respectfully disagree with his minimization of Congress's Article I power to declare war, an interpretation tough to square with the recorded sentiments of Madison, among other framers.) The Constitution further enables Congress to defund military operations. It expressly limits appropriations for a standing federal army to two-year periods – precisely because the Framers worried that control over a powerful, permanent army would lead to abuses of presidential power.
Moreover, the Constitution denies the president the power make treaties unilaterally – he must obtain the approval of a Senate supermajority. Naturally, this arrangement can lead to embarrassing strikes against presidential credibility. After all, the president signs on to international compacts, ostensibly committing the nation to them, before submitting them for Senate consent. Yet the list of treaties that have not been ratified is long (see, e.g., here). Not only has congressional opposition to presidentially endorsed treaties not led to any discernible diminution of American – as opposed to presidential – credibility;National Review often finds itself standing athwart bad treaties, yelling, "Stop!" In 2010, for example, the editors were justifiably adamant that the "New START" pact negotiated with the Russians by President Obama was a terrible deal for the United States, and they thus urged the Senate to "send the administration back to the negotiating table." No one seemed too terribly worried that American credibility would be wounded by such interference with the president's capacity to act decisively and with dispatch on the world stage.
That is probably because the editors recognize, even if it has temporarily escaped them in connection with Syria, that national credibility and presidential credibility are not the same thing. National credibility is a combination of factors that prominently include vital national interests and the public's perception of those interests, as well as the president's credibility. It is not Congress's job to rescue a president's credibility by approving his recklessness; it is the president's job to preserve his credibility by aligning his "red lines" with the country's interests rather than his own post-American ideology.
Libya did not, as the editors suggest, give up its nuclear program just because President Bush acted decisively in toppling Saddam Hussein. Qaddafi forfeited his program because the 9/11 attacks convinced the American public – including, for a time, much of the Left – that the U.S. could not abide the risk of WMD left in the hands of regimes that had a demonstrated propensity to cooperate with anti-American jihadists. Those political conditions induced Bush to act against Afghanistan and caused the public to support – again, for a time – action against Iraq. But once the public sensed that there was no longer a connection between Bush's military operations and American national security – i.e., once the missions became more identified with dubious Islamic democracy promotion than with crushing terrorists and their state sponsors – political support waned. For all the Democrats' "Bush lied and people died" demagoguery, the problem was not President Bush's credibility; it was that the incoherent and costly missions no longer seemed to be in America's vital interests.
The editors' related point about Iran and Hezbollah is similarly ill-conceived. Iran already knows the United States is not serious about warnings not to acquire WMDs. For decades, we have known that Iran's client, Assad, has chemical weapons; that Iran has some WMD and is working assiduously to add nukes to its arsenal; and that the mullahs facilitate terrorist organizations in attacks against the United States. In response, we have done virtually nothing. As for Hezbollah – which is Iran's forward terrorist wing and has had a working relationship with al-Qaeda since the early Nineties – its operatives have killed hundreds of Americans, again with no comeuppance. In light of this shameful history of epic, bipartisan national-security failure, do the editors seriously think Iran and Hezbollah's judgment about American credibility hangs on today's comparative trifle – viz., whether Congress authorizes strikes against Syria so limited that Obama vows they will not seek or achieve regime change? I hate to be the bearer of bad news, but the "self-inflicted humiliation" train left the station long ago.
The issue in Syria is not Obama's credibility. It is that there is no national interest in seeing one set of America's mortal enemies prevail over another, while there is merit in letting them beat each others' brains in if that's what they're determined to do. If a threat were to arise tomorrow in which American national security were truly at stake, Congress's refusal to endorse Obama's bungling of episodes in which it was not at stake would make no difference – no more than the Left's campaign to delegitimize and discredit Bush after the 2000 election debacle had the slightest impact on Bush's capacity to respond rapidly and robustly to the 9/11 attacks.
Since there is no American interest in seeing factions dominated by al-Qaeda and the Muslim Brotherhood prevail over Assad and his backers, the editors have to invent one. Thus, with an unintentionally amusing admonition against any "unrealistic expectation for what we can achieve in Syria," the editors call for "strengthening elements of the Syrian opposition we can trust." And who are those elements? The editors don't say – after all, to describe them accurately would be to admit that they do not exist in anything approaching the numbers capable of overcoming the Islamic supremacists on opposing sides of the civil war.
The editors apparently believe this void can be filled by what I've called the "Vacuum" fantasy. This narrative, popular among neoconservatives and Beltway Republicans, holds that our problems in the Middle East stem not from the region's Islamic supremacist culture but from the vacuum supposedly created by what the editors call "Obama's policy of passivity." It is this policy, we are to believe, that has caused the Syrian opposition to become "more radical." Apparently, if the administration had been more engaged, the Muslim Brotherhood would have melted away – although, given that Obama's idea of engagement is to promote the Muslim Brotherhood, it's not altogether clear how this would have worked.
In reality, the Assad regime's most powerful opponents – like Mubarak's, like Qaddafi's – have always been Islamic supremacists. They were kept in check by the ruthlessness of the dictators, particularly Assad the elder, who slaughtered thousands of Islamic supremacists in the 1982 Hama massacre. What has changed in recent years is that the American-supported policy of replacing dictators with Potemkin democracy – i.e., popular elections sans commitment to minority rights and democratic culture – has empowered the opposition. It turns out that Islamic supremacists are, if anything, more anti-democratic than the dictators, and just as brutal when they get their hands on power. The American policy in question is not one Obama came up with, even if his unabashed embrace of Islamic supremacists has made things worse.
The editors would have the administration "craft and lead an international coalition committed to a post-Assad Syria." Committed to what kind of post-Assad Syria? Again, they don't say, other than that, whatever it will be, it will require "staying engaged beyond the next few weeks."
So is the plan to do Iraq again – at enormous cost, occupy a country in which the only thing opposing Islamists agree about is how much they hate us and our occupation . . . until we finally get out of the way and let them get back to killing each other? Do we promote free elections and guarantee a Muslim Brotherhood regime – i.e., do Morsi Act II in Syria? Do we keep pretending, à la John McCain, that jihadists are "moderates" we can work with, that their Allahu Akbar!-raving aggression is no different from the religious devotion of average American Christians? Or do we prop up a pro-American Mubarak-type dictator who could never win a free election and try not to notice how he goes about taming Islamic supremacists? Whatever the plan is, where is the unified international coalition supporting it going to come from? And with no one able to articulate how getting sucked into Syria advances American national security, where is the American political support going to come from?
As for the editors' parting shot, conservative non-interventionists are not foolish enough to believe "we can be done with the world." We just insist on dealing with the world as it actually is – in the Middle East, it is more like Benghazi than Shangri-La. We want our liabilities limited by our reality, not our dreams. There are many ways for the United States to remain engaged and pursue its limited interests in Syria without military intervention and without empowering our enemies. That may sound "simple," but better that than delusional.
________
Additional Editor's Note – In paragraph 14, an extra "the" was in the following sentence: "…I hate to be the bearer of bad news, but the "self-inflicted humiliation" the train left the station long ago" – we have removed this minor error above.