Editor's Note – Who is responsible for the latest missile barrages from Gaza on the innocents in Israel? The same folks as in 2006, 2009, 2012… Iran, NK, but unnamed as yet, Qatar!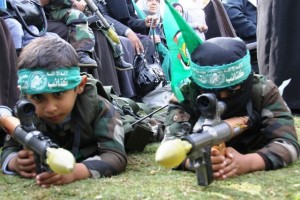 At least someone in government understands what is happening in the Middle East. A Federal Judge in the US finds for the plaintiffs over damages for the 2006 missile attacks on Israel then like now – North Korea and Iran LOSE! They will never collect likely, but the court did find out who was responsible.
Attention MSNBC – It is not about the "poor Palestinians" – or the civilians in Gaza, it is about state sponsored terrorism. By the way, those civilians in Gaza are either human shields, Hamas family members, sympathizers, and people of all ages indoctrinated into Hamas mentality and goals.
Yes there are some who were in the wrong place and wrong time, but most were every bit the soldier as if they wore a uniform, certainly not Israel's fault. Collateral damage is always avoided to a fault with Israel, but are they really civilians?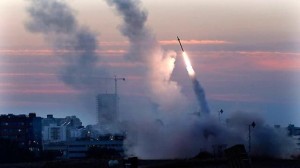 Also, remember this week, Iran is the country that John Kerry just released billions of frozen assets for a four month extension on nuclear talks. Also, the Obama administration just gave the Palestinians in Gaza $47 million in "relief" funds. Last we knew, Hamas is listed as a terror organization. Who again do you represent Mr. Kerry?
Judge finds North Korea, Iran liable for missile damages
WASHINGTON — A federal judge on Wednesday found North Korea and Iran liable for damages caused by a series of missile attacks on Israel in 2006.
The two countries are liable because they "provided material support and assistance to the Hezbollah terrorists who fired the rockets at Israel," U.S. District Judge Royce Lamberth concluded. A special master will now be assigned to determine the amount of damages that will be assessed; collecting the money owed, of course, will be a different matter.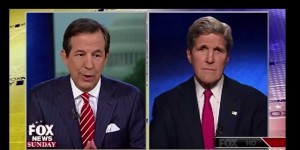 In his 18-page decision, Lamberth said "there can be no doubt that North Korea and Iran provided material support" to Hezbollah.
"North Korea provided Hezbollah with advanced weapons, expert advice and construction assistance in hiding these weapons in underground bunkers, and training in utilizing these weapons and bunkers to cause terrorist rocket attacks on Israel's civilian population," Lamberth wrote, "and Iran financed North Korea's assistance and helped transport weapons to Hezbollah."
Indeed, Lamberth's decision in a case first filed on behalf of Chaim Kaplan and other survivors and family members in 2009 is a primer, of sorts, on the linkages between Iran, North Korea and Hezbollah.
"Hezbollah members began travelling to North Korea for specialist instruction as early as the late
1980s," Lamberth noted. "Hezbollah General-Secretary Hassan Nasrallah himself visited North Korea for training purposes during this time."
Lamberth added that Among other noted Hezbollah members who underwent training in North Korea was Mustafa Badreddine, who served as the movement's counter-espionage chief in the 2006 war, as well as the head of Hezbollah's security and intelligence service.