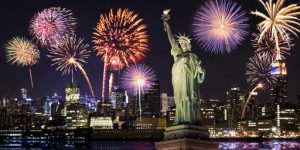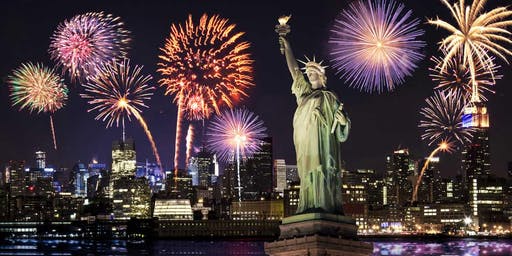 President Trump: "Today, at the request and recommendation of the Attorney General of the United States, President Donald J. Trump directed the intelligence community to quickly and fully cooperate with the Attorney General's investigation into surveillance activities during the 2016 Presidential election. The Attorney General has also been delegated full and complete authority to declassify information pertaining to this investigation, in accordance with the long-established standards for handling classified information. Today's action will help ensure that all Americans learn the truth about the events that occurred, and the actions that were taken, during the last Presidential election and will restore confidence in our public institutions."
PRESIDENTIAL MEMORANDA
Memorandum on Agency Cooperation with Attorney General's Review of Intelligence Activities Relating to the 2016 Presidential Campaigns
---
---
MEMORANDUM FOR THE SECRETARY OF STATE
THE SECRETARY OF THE TREASURY
THE SECRETARY OF DEFENSE
THE ATTORNEY GENERAL
THE SECRETARY OF ENERGY
THE SECRETARY OF HOMELAND SECURITY
THE DIRECTOR OF NATIONAL INTELLIGENCE
THE DIRECTOR OF THE CENTRAL INTELLIGENCE AGENCY
SUBJECT:    Agency Cooperation with Attorney General's Review of Intelligence Activities Relating to the 2016 Presidential Campaigns
By the authority vested in me as President by the Constitution and the laws of the United States of America, I hereby direct the following:
Section 1.  Agency Cooperation.   The Attorney General is currently conducting a review of intelligence activities relating to the campaigns in the 2016 Presidential election and certain related matters.  The heads of elements of the intelligence community, as defined in 50 U.S.C. 3003(4), and the heads of each department or agency that includes an element of the intelligence community shall promptly provide such assistance and information as the Attorney General may request in connection with that review.
Sec. 2.  Declassification and Downgrading.   With respect to any matter classified under Executive Order 13526 of December 29, 2009 (Classified National Security Information), the Attorney General may, by applying the standard set forth in either section 3.1(a) or section 3.1(d) of Executive Order 13526, declassify, downgrade, or direct the declassification or downgrading of information or intelligence that relates to the Attorney General's review referred to in section 1 of this memorandum.  Before exercising this authority, the Attorney General should, to the extent he deems it practicable, consult with the head of the originating intelligence community element or department.  This authority is not delegable and applies notwithstanding any other authorization or limitation set forth in Executive Order 13526.
Sec. 3.  General Provisions.   (a)  Nothing in this memorandum shall be construed to impair or otherwise affect:
(i)   the authority granted by law to an executive department or agency, or the head thereof; or
(ii)  the functions of the Director of the Office of Management and Budget relating to budgetary, administrative, or legislative proposals.
(b)  This memorandum shall be implemented consistent with applicable law and subject to the availability of appropriations.
(c)  The authority in this memorandum shall terminate upon a vacancy in the office of Attorney General, unless expressly extended by the President.
(d)  This memorandum is not intended to, and does not, create any right or benefit, substantive or procedural, enforceable at law or in equity by any party against the United States, its departments, agencies, or entities, its officers, employees, or agents, or any other person.
(e)  The Attorney General is authorized and directed to publish this memorandum in the Federal Register.
DONALD J. TRUMP
As Attorney General Harlan Fiske Stone warned in 1924, when he sought to keep federal agencies from investigating "political or other opinions" as opposed to "conduct . . . forbidden by the laws":
When a police system passes beyond these limits, it is dangerous to the proper administration of justice and to human liberty, which it should be our first concern to cherish. . . . There is always a possibility that a secret police may become a menace to free government and free institutions because it carries with it the possibility of abuses of power which are not always quickly apprehended or understood.'
"Time to Go to Church"
From :
INTELLIGENCE ACTIVITIES AND THE
RIGHTS OF AMERICANS
BOOK II
FINAL REPORT
OF THE
SELECT COMMITTEE
TO STUDY GOVERNMENTAL OPERATIONS
APRIL 26 (legislative day, APRIL 14), 1976
A. Intelligence Activity: A New Form of Governmental Power to Impair Citizens' Rights
page 2.