Editors Note: From all our great friends at WND.net.
Just a reminder…Those that do nothing are a part of it…
A Bundled Service Vacation Offering…6 x iss the charm…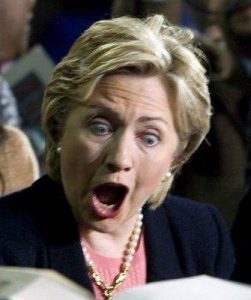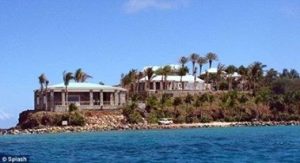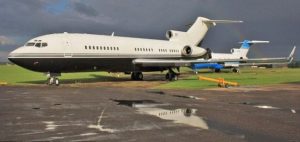 Source: FBI has evidence Hillary visited 'Orgy Island'
Huma Abedin said to be cooperating with investigators
Citing a "well-placed source" in the New York Police Department, Blackwater USA founder and retired Navy SEAL Erik Prince claims that among the 650,000 Huma Abedin emails on her estranged husband's laptop is evidence Hillary Clinton, as well as former President Bill Clinton, was a visitor to convicted pedophile Jeffrey Epstein's Caribbean hideaway, known as "Orgy Island."
Prince told the Breitbart News Daily radio show that Abedin and her estranged husband, former Democratic Rep. Anthony Weiner, are now cooperating with authorities in multiple investigations of Bill and Hillary Clinton.
"They found State Department emails," he said of FBI investigators. "They found a lot of other really damning criminal information, including money laundering, including the fact that Hillary went to this sex island with convicted pedophile Jeffrey Epstein. Bill Clinton went there more than 20 times. Hillary Clinton went there at least six times."
In May, FoxNews.com reported Bill Clinton was a much more frequent flyer on Epstein's infamous Boeing 727 "Lolita Express" jet than previously reported.
Flight logs show he took at least 26 trips and apparently even ditched his Secret Service detail for at least five of the flights. The manifests for the trips, between 2001 and 2003, identified fellow passengers by their initials or first names, including "Tatiana." The jet was reportedly outfitted with a bed where passengers had group sex with young girls.
FoxNews.com reported in July that attorneys for Epstein touted his close friendship with Bill Clinton and even claimed the billionaire helped start the Clinton Global Initiative.
Emails that surfaced in August showed famed defense attorney Roy Black was deemed too controversial to host an event for President Obama because he represented Epstein against charges of trafficking nearly three-dozen underage girls for sex for himself and his powerful friends. Black and co-counsel Alan Dershowitz were able to secure a deal in 2008 in which Epstein pleaded guilty to only one count related to prostitution with a minor. Epstein registered as a sex offender and served, partly in home detention, just 13 months of a 19-month sentence.
Meanwhile, in a bizarre twist, Wikileaks published Friday an email inviting Hillary Clinton's campaign chairman, John Podesta, to a "spirit cooking dinner" hosted by performance artist Marina Abramovic, which features an occult ritual created by Satanist Aleister Crowley.
A tweet from WikiLeaks' Twitter account hinted there is far more to the story: "The Podestas' 'Spirit Cooking' dinner? It's not what you think. It's blood, sperm and breastmilk. But mostly blood.
John Podesta's brother, Tony Podesta, forwarded the June 28, 2015, email in which Abramovic wrote: "I am so looking forward to the Spirit Cooking dinner at my place. Do you think you will be able to let me know if your brother is joining? All my love, Marina."
Tony Podesta wrote to his brother, above the forwarded email: "Are you in NYC Thursday July 9 Marina wants you to come to dinner."
In another tweet regarding the exchange, WikiLeaks commented: "Tony Podesta. By Day, mild mannered Foreign Agent for Saudi Arabia. By night, Spirit Cooker."
Abramovic was touted in New York Magazine as "the world's most famous performance artist." She has published a new memoir, "Walk Through Walls," and appeared in a video with rapper Jay Z, who is campaigning for Hillary Clinton tonight in Ohio.
'So disgusting'
Prince said the NYPD wanted to do a press conference announcing the warrants and the additional arrests they were making in the Weiner investigation but received "huge pushback" from the Justice Department.
"The amount of garbage that they found in these emails, of criminal activity by Hillary, by her immediate circle, and even by other Democratic members of Congress was so disgusting they gave it to the FBI, and they said, 'We're going to go public with this if you don't reopen the investigation and you don't do the right thing with timely indictments,'" Prince told Breitbart News Daily.
Abedin, who has been at Hillary Clinton's side throughout the 2016 campaign, was immediately removed from the campaign trail after FBI Director James Comey informed Congress last Friday of the discovery of the 650,000 emails and the decision to reopen the investigation into Hillary Clinton's handling of classified information.
Abedin appeared for the first time on behalf of Clinton since last Friday at a fundraiser Thursday night in Washington, D.C., CBS News reported.
Clinton campaign aides confirmed to CBS she was working from the campaign's Brooklyn headquarters this week.
Editor's Note: Maybe the Lincoln Bedroom will get a new look: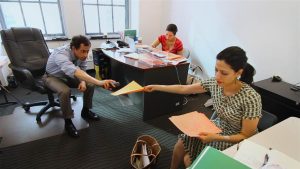 For those unaware…It's still our country…down to the last man, woman and child…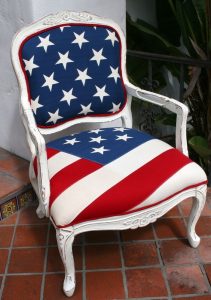 America First Million Member Sign-Up
Please join us in our commitment to promote American exceptionalism, freedom, our Constitution,  our American way of life, and our safety and security by making a donation and subscribing to our periodic newsletters and messages by donating below.