By Paul E. Vallely (Major General, US Army, ret.)
Clearly America has lost confidence and no longer trusts those in power at a most critical time in our history. It is true that not all who ply the halls of power fit under that broad brush, but most of them are guilty of many egregious acts and we say it is time to hold a vote of no confidence, it's time for a 'recall'.
We are only surviving now, not thriving, and it is clear that the country is demanding new leadership; not the ones the media and the entrenched political machines force upon us.
America is seeking proven leaders, those who are experienced, trustworthy, and loyal; people like our retired military officers. These are the only ones unsullied by political debt or tainted by monied obligations. At this crucial moment, these are the only people who can do the job.
It is time to recall the reprobates and reclaim the power of the people. We need to start with the White House and all of Obama's appointees, especially Eric Holder.
Then on to Harry Reid and Nancy Pelosi – the architects who shoved ObamaCare down our throats. We also cannot forget John Boehner and company who openly castigate the Tea Party caucus which are only doing that which they campaigned upon.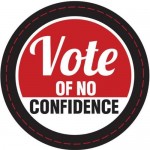 Power likes to stay in power; we need to remove that power. The party in power under Obama has synchronized itself to one party rule, no other voice is permitted. It has also synchronized to a 'single payer system.'
It is also time we reminded the Republican establishment that if not for the Tea Party, Nancy Pelosi would still be wielding the gavel in the House and Obama would be unrestrained beyond our wildest fears.
It has been just over one year since Obama was re-elected; do you think he would win if he had to face another election today with what we know now? Of course not! In less than a few months it is all unraveling and America has lost confidence in him.
Many who once supported him are now running for the hills. We were defrauded, America, and people are finally noticing and understanding what we have been telling you for five years.
Promise after promise, fraud after fraud, lie after lie, deception after deception, and then there are all those hidden items and the complete joke about being the most transparent administration ever. Even photographic journalists are now mad at how little access they get. Then there is the complete lack of accountability and stark ineptitude, home and abroad.
Let's look at some of these examples
Excerpted from Obama's Long List of Broken Promises. By Peter Wehner at Commentary Magazine.
(This is obviously not all of the examples, but certainly it is a good sampling of the more outrageous ones. Some items were shortened for space.)
His promise not to allow lobbyists to work in his administration. (They have.)
His commitment to slash earmarks. (He didn't.)
To be the most transparent presidency in history. (It's not.)
To put an end to "phony accounting." (It started almost on day one and continues.)
And to restore trust in government. (Trust in government is at near-historic lows.)
His pledge to seek public financing in the general election. (He didn't.)
To treat super-PACs as a "threat to democracy." (He embraced them.)
His pledge to keep unemployment from rising above 8 percent. (It remained above 8 percent for the longest stretch since the Great Depression.)
To create five million new energy jobs alone. (The total number of jobs created in Obama's first term was roughly one-tenth that figure.)
To identify all those "shovel-ready" jobs. (Mr. Obama later chuckled that his much-hyped "shovel-ready projects" were "not as shovel-ready as we expected.")
To lift two million Americans from poverty. (A record 46 million Americans are living in poverty during the Obama era.)
His promise to bring down health care premiums by $2,500 for the typical family (they went up) … allow Americans to keep the health care coverage they currently have (many can't) … refuse to fund abortion via the Affordable Care Act (it did) … to respect religious liberties (he has violated them) … and the insistence that a mandate to buy insurance, enforced by financial penalties, was not a tax (it is).
Obama's pledge to stop the rise of the oceans. (It hasn't.)
To "remake the world" and to "heal the planet." (Hardly.)
To usher in a "new beginning" based on "mutual respect" with the Arab and Islamic world and "help answer the call for a new dawn in the Middle East." (Come again?)
To punish Syria if it crossed the "red line" of using chemical weapons. (The "red line" was crossed earlier this year–and nothing of consequence happened.)
That as president "I don't bluff." (See the previous sentence on Syria.)
And of course the much-ballyhooed Russian reset. (Tensions between Russia and the United States are increasing and examples of Russia undermining U.S. interests are multiplying.)
And let's not forget Mr. Obama's promise to bring us together. (He is the most polarizing president in the history of Gallup polling.)
Or his assurance to us that he would put an end to the type of politics that "breeds division and conflict and cynicism." (All three have increased during the Obama presidency.)
And his counsel to us to "resist the temptation to fall back on the same partisanship and pettiness and immaturity that has poisoned our politics for so long." (Remind me again whose campaign allies accused Mitt Romney of being responsible for the cancer death of a steelworker's wife.)
In his latest treatise on these subjects, Impeachment Lessons, Andy C. McCarthy tells us:
"Just as there is no mystery in Obama's disregard for the Constitution, there is no secret about the Constitution's answer to executive imperialism.

The Framers recognized that presidential abuse of power carried the greatest potential to wreck the republic.

Adamant that the presidency they were creating must not become a monarchy, they carried on debates over the Constitution that were consumed with precluding this very real possibility.

In the end, the Framers armed Congress with two responsive weapons: the power of the purse and the power of impeachment.
As we have seen through the years, the power of the purse is not a practical check on Obama. In the main, this is because the Framers, notwithstanding their prescient alarm over the problem of factions, did not anticipate the modern Left."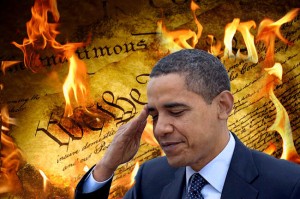 Andy further states:
While Democrats quite intentionally defy the Framers' design, Republicans frustrate it by aggressive passivity. The Constitution divides power by subject matter, not percentage of governmental control.

Nevertheless, Republicans incessantly tell supporters that, since they control only the House (just one-half of one-third of the government," as the tired refrain goes), they are impotent to rein in Obama's excesses.

Republican leadership turns on those conservatives with a ferocity rarely evident in their dealings with the president.

Two things, however, are certain. Absent the political will to remove the president, he will remain president no matter how many high crimes and misdemeanors he stacks up.

…and absent the removal of the president, the United States will be fundamentally transformed. (Read the whole column here.)
This "ferocity" was never more revealing than in a statement John Boehner made yesterday (excerpt from Fox News):
Ahead of the vote, Boehner sparred with the right flank of his party over the bill, produced out of weeks-long bipartisan negotiations. He specifically criticized conservative advocacy groups trying to pressure the rank-and-file to block the budget.

"Frankly, I think they're misleading their followers,"… "I think they're pushing our members into places where they don't want to be. And frankly, I just think that they've lost all credibility."

To which Matt Kibbe at Freedom Works responded:
"Speaker Boehner may not care about what fiscally conservative groups do, but grassroots Americans still care about what he's doing in Washington…

When it comes to 'credibility,' actions speak louder than words. And right now, it looks like the Speaker is leading the charge for spending increases and recruiting Democrat votes in the House to help get it done."
Time for a vote of "NO CONFIDENCE," time to "RECALL" such faux leadership
A prominent Washington, D.C. insider with whom Stand Up America is coordinating — and who prefers to remain under the radar for the moment while conferring with potential House co-sponsors on both the basic rationale and the detailed content of such a House Resolution of NO CONFIDENCE — offers the following justification for this novel course of action:
First, in most of the world's so-called "democracies" – actually, multi-party constitutional republics – a formal vote of "No Confidence" by the Lower House suspends or greatly limits the governing authority of the Party in power and, in a "Recall" of sorts, mandates new elections within 30-60 days.

Although we have no such instrument in our Constitution or in existing law, there is nothing to prevent its use as a comprehensive de facto indictment and conviction for Contempt of Congress, violations of Oath of Office and of the Constitution itself – for all of the reasons stated in such a Resolution.

Second, while most of the "High Crimes and Misdemeanors" cited in pending Resolutions of Impeachment (and perhaps in new resolutions seeking Judicial Relief) would also be included in this Resolution, many lesser and largely "non-impeachable" reasons for disappointment, doubt, distress, distrust and detestation would be entirely appropriate – and would not require the high levels of legal proofs for a formal Impeachment by the House or for a formal Trial and Conviction by the Senate.

In effect, it would be much easier to cosponsor, to report to the House, to be formally adopted by the House and to achieve what might be called Obama's "Conviction without Eviction" – in which wholesale repudiation by the House, loss of control of the Senate and a substantial diminution of power and influence during his remaining time in office would be the penalties.

Third, the "no confidence" targets of the Resolution will be so numerous as to require a dozen or more categories – within each of which several particular offenses will be briefly described and become what lawyers call the "Bill of Particulars" – which might number an incredible 60-75 items in all.

The credibility of our current leadership is gone, and now we listen to their excuses, finger-pointing, lies, and all manner of chicanery. We know there is no 'legal standing' in a vote of "No Confidence" that would come of this act, but at least one thing will certainly occur; we take back the power of discourse.
We strangle those in power with our words loudly drowning out the tortured logic of their rhetoric and seize the day now. This includes the media.
What else is our nation to do now that the 'rule-of-law' has effectively been thrown out the window by the Obama Administration?
How are we to trust our government anymore, now that lying and fraud are acceptable practices?
What are we to do now that Senator Harry Reid, D-NV, has abolished the filibuster through the use of the 'nuclear option', effectively allowing yet another power grab by the executive branch?
These are but a few points to ponder as our nation races headlong into tyrannical centralized rule if we do not act now.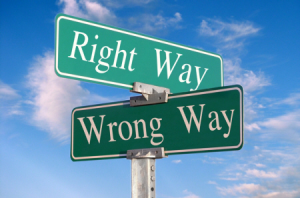 Our nation is being kidnapped and we effectively have only a few ways to stop it. But these ways have many road blocks, and they take way too long to affect change. The founders never envisioned career politicians running any government, let alone a complicit media openly favoring one ideology.
They also did not anticipate technological advancements that created a 24-hour news cycle and such ease of communication. Therefore they did not give the people enough 'teeth' in the Constitution. This effectively allows groups to monopolize the discourse and apply tactics to further weaken the people.
The current administration and the Democrat Party know this and manipulate the system to prevent the people from gaining recourse for grievances. Republicans, although less nefarious by orders of magnitude, engage in some of these tactics, but they do not have the will to fight, especially against such entrenched enemies of the state.
This prevents the people from ultimately recouping their power so eroded these past 100 years, and specifically these past five despite the success of 2010 that gave the House back to Republican control.
Though the actual voting booth is less than a year away, does anyone have any confidence that this time, their vote will actually matter? Even if the Republicans retake the Senate, Obama is still the President, and his cabinet and appointees still remain in power.
A veto proof majority is very likely not in the cards as well, so who knows what the Republicans would be able to do, let alone ridding America of the destruction the ObamaCare has wrought upon us. Obama vowed that it would never be overturned while he remains in the Oval Office.
Obama will just continue to subvert the Constitution he took an oath to faithfully protect. His track record shows us that no matter what the make-up of Congress is, he will twist his way around it with a pen and secure even more power reminiscent of a dictator.
Where that does not work, he will manipulate the courts and law enforcement will be run by fiat, choosing winners and losers.
He will also further escalate the placement of his ideological kin into permanent positions within government, each able then to permanently run their operations ideologically as has been done in the IRS, DHS, DOJ, and more.
There are ways to rid America of these types but short of the vote we speak of, would they work?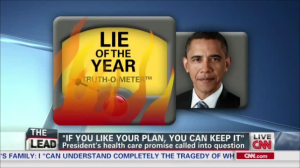 On Tuesday, December 3rd, the House Judiciary Committee held a hearing on the president's duty to uphold the law. Why? Well the committee's chairman, Bob Goodlatte, R-VA, said:
"President Obama has blatantly disregarded the Constitution's mandate to faithfully execute the laws…

He has changed key provisions in Obamacare without congressional approval, failed to enforce our immigration and drug laws, and ignored his constitutional duties for the sake of politics."
In that hearing, four witnesses testified and one in particular has spurred much talk of the word that shall not be spoken, the "I-word," or impeachment. He was none other than Georgetown Law Professor, Nicholas Rosenkranz. He said:
"The ultimate check on presidential lawlessness is elections and, in extreme cases, impeachment."
In his well crafted piece in the National Review Online, Jonathan Strong added the following:
George Washington University law professor Jonathan Turley, a frequent guest of Keith Olbermann and Rachel Maddow during the Bush years, described the situation in severe terms.

"I really have great trepidation over where we are headed," Turley said. "We are creating a new system here…The center of gravity is shifting, and that makes it unstable.

Within that system you have a rise of an uber-presidency. There could be no greater danger for individual liberty. And I really think that the Framers would be horrified by that shift."

The situation, Turley later said, is the "most serious constitutional crisis, I believe, in my lifetime."
Impeachment however is not an option. Why, because Harry Reid still controls the Senate, so like in Clinton's days, forget about a finding of guilt. Incidentally, if Obama was found guilty and removed from office, Joe Biden would step in, Valerie Jarrett still wields all the power, and likely we get more of the same. What else is available?
Some call for a set of Constitutional amendments, a process that can take place without Congress as the Cato Institute's Michael Cannon tells us:
"There is a procedure in the Constitution that allows the people to amend the Constitution without going through Congress. That is another method where the people can try to restrain the executive."
Once again however, what confidence can we have in securing that device for use to correct Obama's misdeeds and lies? Besides, it would take a very long time; a luxury we just do not have if we are going to save our Republic.
That brings us to the other word no one wants to utter, revolution. In our opinion, this is the least palatable option.
This is an option we abhor and do not support in the least. Others talk about the military taking over as we saw in Egypt; again, we do not support this route. So what do we do? We conduct a national "Vote of No Confidence."
Like the parliamentary procedure that Great Britain uses, a vote of no confidence means a new election must take place there.
The Prime Minister is powerless after such a vote, and though our vote would not have that full effect, it would at least tell those who live behind the "Iron Curtain" that is the DC Beltway that 'we are not pleased,' as the Queen would say.
It would also tell the world that we recognize the mess this administration has wrought upon the world and we do not support his actions. Despite what supporters of Obama say about our standing in the world, the world is laughing at us. We are not pleased!
Join us at Stand Up America US, it is time for a vote of "No Confidence!"
____________________
CONTACT Information:
For comment or request for interviews, please send an email to contact@standupamericaus.org.