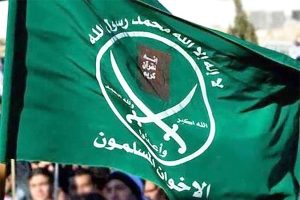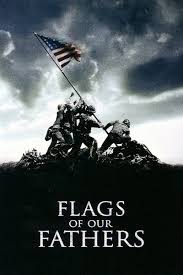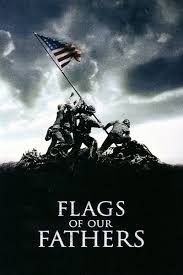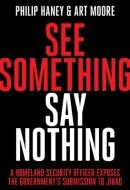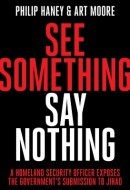 Editors note: From our friend Philip Haney, retired DHS agent and an excellent book review by Paul Bremmer and our friends at WND.com
DHS agent witnessed Muslim Brotherhood infiltration
'I did my utmost to warn my chain of command'
Published: 06/05/2016 at 3:34 PM
By Paul Bremmer
The Islamic Society of North America was named as an unindicted co-conspirator in the 2008 Holy Land Foundation trial, in which the HLF was charged with providing material support to Hamas. Yet Valerie Jarrett, President Barack Obama's senior adviser, addressed the ISNA annual convention in 2009, months after the trial exposed the Muslim Brotherhood front groups operating in the U.S.
The administration surely knew about ISNA's radical ties, but they failed to disassociate themselves from the organization, noted recently retired Department of Homeland Security officer Philip Haney in an interview with nationally syndicated talk-host Laura Ingraham.
"They made a decision to move away from a law enforcement-based policy of counter-terrorism into what is now referred to as Countering Violent Extremism (CVE), which is based on an emphasis on civil rights and civil liberties," Haney said Friday.
Ingraham called Haney's new book about his decade as a DHS whistleblower, "See Something, Say Nothing," a must-read "blockbuster."
"His new book is just terrific," she said told her listeners.
"You have to pick up this book."
Get "See Something, Say Nothing: A Homeland Security Officer Exposes the Government's Submission to Jihad" now at the WND Superstore!
Not only did the Obama administration ignore the guilt of various individuals and organizations named in the Holy Land Foundation trial, they actually brought them into the administration to help form national security policy, Haney charged.
He said the best proof of this was in the CVE Steering Committee, created in the spring of 2010.
"At least six of the individuals on that steering committee were affiliated with the Muslim Brotherhood," Haney told Ingraham.
This cozying up to the Muslim Brotherhood came back to bite the administration in February 2015 when it scheduled a Countering Violent Extremism summit at the White House. In preparation for the summit, the administration had designated three U.S. Muslim communities – in Boston, Minneapolis and Los Angeles – as "model communities."
Philip B. Haney
"A day or two before the pending CVE summit, the leaders of each one of these so-called 'model communities' came out and publicly renounced the program as being discriminatory, ineffective and stigmatizing," Haney recalled.
"They completely separated themselves from the very program that they had helped initiate, and then a few months later they did it again in New York City."
Undeterred, the Obama administration took the CVE program global, with a complete infrastructure based in Europe. Attorney General Loretta Lynch announced the program was going global at the U.N. in September 2015.
"However, [CVE] started within the Department of Homeland Security," Haney said. "I saw all of it happen because I was active duty the whole time, and I did my utmost to warn my chain of command that these people are not our friends."
Much of Haney's work at DHS was focused on compiling information on individuals and groups affiliated with the Muslim Brotherhood. He had input nearly 850 records into Customs and Border Protection's electronic database.
In June 2009, Haney received a phone call from his superiors at the Port of Atlanta. They told him he would be ordered to remove the "linking information" from all of his Muslim Brotherhood-related files.
"That means the administration knowingly ordered me to remove information tied to the Muslim Brotherhood network after the evidence was presented in the Holy Land trial in November 2008," Haney told Ingraham. "It wasn't accidental, passive or even ignorant; they did it deliberately and intentionally."
Ingraham was effusive in her praise of "See Something, Say Nothing."
"This book has got to be read by you; you have to pick up this book," Ingraham told her audience. "[Haney] saw it all from the inside, with the beginning of the apology tour, the Muslim Brotherhood infiltration and the refusal to say what this is – Islamic jihadism."
https://www.youtube.com/watch?v=-uJ-v8kp9SM
https://www.youtube.com/watch?v=l0h6v7VpY6A
One day after a prominent U.S. Muslim leader reacted to the November 2015 Paris attacks with a declaration that the Islamic State, also known as ISIS, has nothing to do with Islam, President Obama made the same assertion.
https://www.youtube.com/watch?v=RarIptWVlr4
Philip Haney: Sharia Law Would Supersede U.S. Constitution
DHS Whistleblower to Trump: The threat of Islamic Terrorism is greater than you know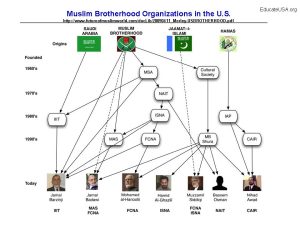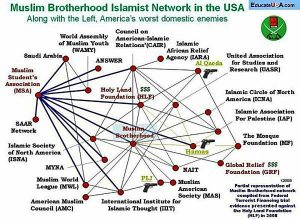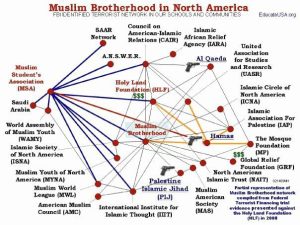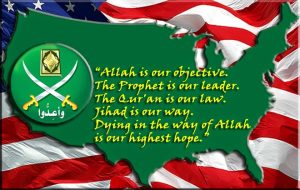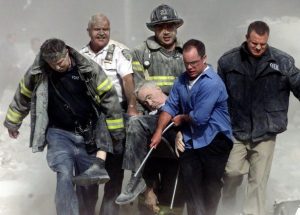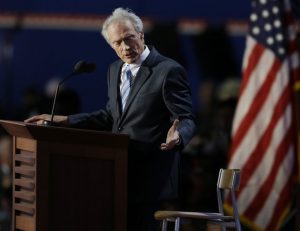 For those unaware…it's still our country.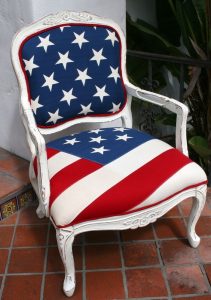 America First Million Member Sign-Up
Please join us in our commitment to promote American exceptionalism, freedom, our Constitution,  our American way of life, and our safety and security by making a donation and subscribing to our periodic newsletters and messages by donating below.