July 31, 2016
The Best DNC Protest Signs
Open Letter To the American People
News You Can Use
Islamic Terror Update
In Case You Missed It
What Say You?  –  Commentary From Our Readers
Timeless Quotes

Stand Up America is a network of patriotic Americans who wish to return America to its Constitutional roots.
General Paul Vallely and the SUA staff are committed to educating their followers and assisting pro-active groups in righting the ship of state.  Your donation is important to us and will assist in this historic effort.  Please join us today.
Editor: Ray DiLorenzo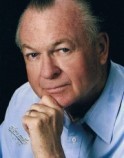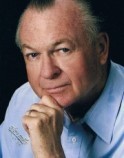 Maj. Gen. Paul Vallely served 32 years in the Army, having retired as Deputy Commanding General, US Army, Pacific
The Best DNC Protest Signs 
Groups protesting the DNC Convention: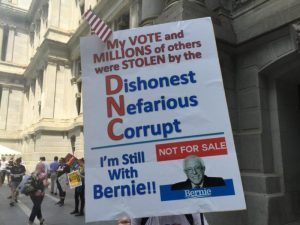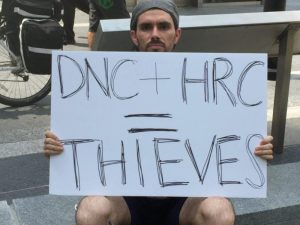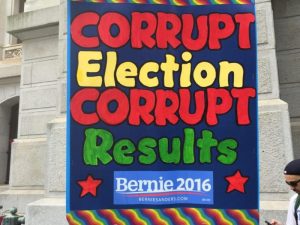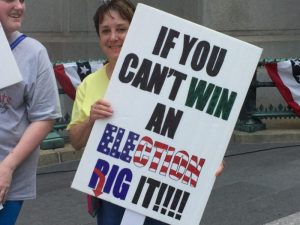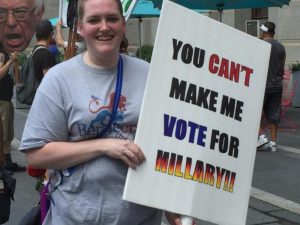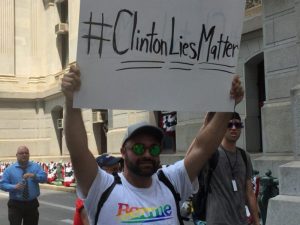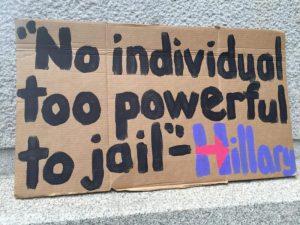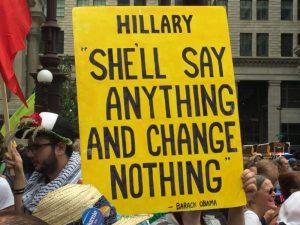 Photos: Breitbart


Stand Up America depends on your support to help the many organizations that work tirelessly to preserve our nation as founded.
News You Can Use
Leaked DNC Docs Show Plans To Reward Big Donors
Democratic National Committee emails and spreadsheets recently released by WikiLeaks show plans to reward big donors and fundraisers with appointments to federal boards and commissions.  Daily Caller
Editor's note: This should be no surprise to anyone.  The elite routinely buy their way into presidential appointments and influence. This is only the very tip of the iceberg.  Corruption has been rife for too long.  President Obama has appointed dozens of top fundraisers to ambassadorships and other cushy federal positions.  While the Republican Party is undergoing a thorough house-cleaning, the Democrat Party remains business as usual.
French Catholic Priest Executed in Church by Islamists
ISIS has made good on its promise to bring the war on the West to the very sanctuaries of Christianity.  Two Muslim terrorists slit the throat of an elderly priest while shouting "Allahu Akbar" (Allah is greater).  The priest was forced to kneel at the alter of his church before they butchered him.  The Islamists were later killed by French marksmen.  Fox News
Editor's note:  We have not seen this level of brutality since World War II. These animals will require a full military response by every Western government interested in survival.
ISIS propaganda shows flag bearing ISIS fighter signaling fellow jihadist from atop European Christian church.  (Terrorism Research & Analysis Consortium)
Bill Clinton Sleeps While Hillary Speaks
During Hillary's historic speech as the first woman nominated for the presidency by a major party, Bill Clinton fell asleep.  Daily Caller
Editor's note:  Apparently, it is exhausting work making back-room deals.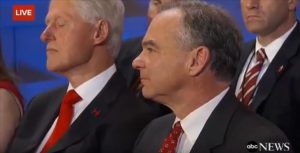 Islamic Terror Update
There were 1354 Islamic terrorist attacks so far in 2016 in 50 countries.  12,352 people were killed with 15,172 people injured.
Among the newest attacks since the last newsletter of 7/23/16:
7/28/16  –  A 22-year old woman is shot to death for "having relations" with a man over the phone – Pashtunkot, Afghanistan
7/27/16  –  Sixty innocent people are killed by two Fedayeen suicide bombers – Qamishli, Syria – 60 killed, 185 injured.
7/26/16  –  A ISIS bomb targeting fleeing families takes out a mother and her four daughters – Shirqat, Iraq – 5 killed.
7/26/16  –  At least 13 people are killed by two suicide bombers near an airport and UN building – 13 killed, 5 injured – Mogadishu, Somalia.
7/26/16  –  Muslim radicals take hostages at a church and slit the throat of an 84-year old priest – 1 killed, 1 injured, Saint-Etienne-du-Rouvray, France
7/25/16  –   A woman and her young son are blown apart by al-Nusra shrapnel  Khaldiya, Syria  –  2 killed.
7/25/16  –  Sixteen innocents, including women and children, packed into a minibus are incinerated by a car bomber  –  Khalis, Iraq – 16 killed, 41 injured.
7/24/16  –  An Islamic State suicide bomber bombs a Shite neighborhood killing 21 people –  Baghdad, Iraq –  21 dead, 35 injured.
7/24/16  –  An "asylum seeker" detonates a nail-packed suicide bomb outside a music festival  –  Ansbach, Germany – 12 injured
7/23/16  –  A suicide bomber targets families escaping the caliphate – Sharat, Iraq – 11 killed, 9 injured.
7/23/16  –  Caliphate bombers murder two children – Sharat, Iraq – 2 killed, 10 injured.
7/23/16 –  Three suicide bombers massacre 80 innocent people at a mass shiite demonstration –  Kabul, Afghanistan  –  80 killed, 231 injured.
7/23/16 –  Caliphate bombers target fleeing families – Sharqat, Iraq – 6 killed, 8 injured.
religionofpeace.com
Editor's note:  Not all attacks are reported.  We will update this column weekly.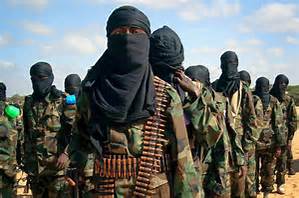 In Case You Missed It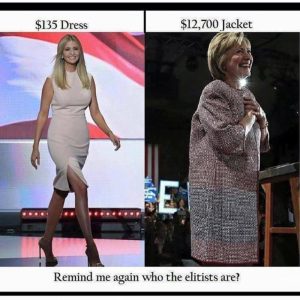 Photo: www.youngcons.com
Editor's note:  Ivanka's dress is sold out in stores and online across the country.  Clinton received no requests for her jacket, but Kirby Vacuum did leave a message.     
What Say You
Letters From Our Readers
Who Are the RNC protesters – 7/23/16
"Terrific!  I look forward to Saturdays!!"  –  AH
"Your gift of speaking up is the art of explaining the obvious to the uniformed and disinterested.  The little men behind the curtains are now exposed and are coming forth with Islam to cover the Earth.  What we here in America are willing to do about it will determine whether or not our Republic remains in place or a politburo run by Islamic satanists instead.  The present progressives (communists) leading us to the Kremlin welcome the help from the satanic Muslims in their goal of world conquest!…
All it takes for evil Islamic progressives to succeed is for good American patriots to do nothing.  But when Good American Patriots stand up for our way of life, evil is then bussed to another town, perhaps not so patriotic…
Busses are not evil, but those who are driving us off the cliff are."  – PA
"Fricking idiots everywhere!!  They sure don't show all the good people.  It's a f____up media we have!  They should all be strung up!  Everyone one of them!!  Fox included!"  –  FM
Editor's note:  Your comments are welcome.  We will print them with only your initials.


Your donation is important to Stand Up America.  It helps us support the many worthy organizations that help restore this great nation.  
Thank you!   
Timeless Quotes
John Steinbeck
"Power does not corrupt.  Fear corrupts…perhaps the fear of a loss of power."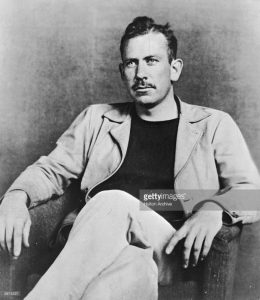 Getty Images
Copyright 2010 -2016 Stand Up America US, All Rights Reserved
Our Mailing Address is:
P.O. Box 1596, Bigfork, MT  59911