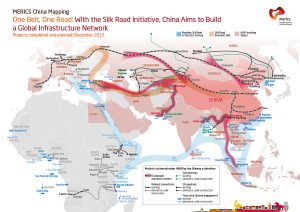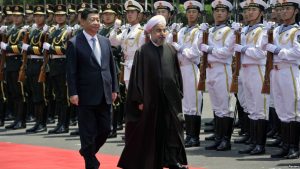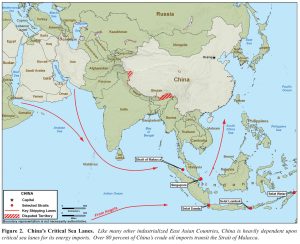 Shanghai Summit May Prove More Important Than The Trump-Kim Meeting
LAWRENCE SELLIN
Retired Colonel, U.S. Army Reserve
10:53 PM 06/12/2018
Overshadowed in the U.S. media by the Singapore meeting between President Donald Trump and North Korean leader Kim Jong Un, the 2018 Shanghai Cooperation Organization (SCO) Summit, held in Qingdoa, China on June 9–10, may have far greater strategic significance.
Established in 2001, the SCO is a Eurasian political, economic, and security organization, which now has eight member states; China, Kazakhstan, Kyrgyzstan, Russia, Tajikistan, Uzbekistan, Pakistan and India. Aspiring member states include; Afghanistan, Belarus, Iran, Mongolia, Armenia, Azerbaijan, Cambodia, Nepal, Sri Lanka and Turkey.
In his opening remarks, chairman of the meeting, Chinese President Xi Jinping offered several specific proposals reflecting China's strategic objectives.
First, President Xi recommended that Eurasian countries focus on China's Belt and Road Initiative (BRI) "to build a powerful engine to achieve common development and prosperity." It is understandable why he would do so.
BRI is China's blueprint for global dominance is a development plan: a program of infrastructure projects and a network of commercial agreements designed to link the world directly to the Chinese economy through inter-connected land-based and maritime routes. The area initially targeted by Beijing, Eurasia, represents two-thirds of the world's population and one-half of the worldwide Gross Domestic Product (GDP).
BRI is soft power projection with an underlying hard power component: a comprehensive China-centered economic, financial and geopolitical web with far-reaching, cascading consequences affecting American national interests. It is not just resource acquisition or utilization of China's industrial over-capacity, but its projects are specifically designed to ensure economic and, eventually, military dominance.
The linchpin of BRI is the China-Pakistan Economic Corridor (CPEC), the backbone of which is a transportation route that connects China to the Pakistani ports of Gwadar and Karachi on the Arabian Sea. It is why China's "all-weather ally", Pakistan, has been dutifully working to hasten U.S. exit from Afghanistan through its support of the Taliban and the Haqqani network, as well as maintaining Pakistan's stranglehold on the supply of our troops to landlocked Afghanistan.
Second, in order to "facilitate peace and reconstruction in Afghanistan," President Xi said, "we need to give full play to the role of the SCO-Afghanistan Contact Group," which recently held a meeting in Beijing including Russia, India, Kazakhstan, Kyrgyzstan, China, Pakistan, Tajikistan, Uzbekistan and Afghanistan. The SCO-Afghanistan Contact Group will likely become the vehicle to remove the U.S. from Afghanistan.
Third, President Xi emphasized the need "to expand partnership networks of international cooperation," particularly "by engaging in dialogue with the International Monetary Fund (IMF), the World Bank and other international financial institutions."
Not only was the IMF present at this year's SCO Summit, but it was the first time the World Bank was seated with the inner circle of SCO members. In addition, China offered to extend its "debt trap" practice by announcing an additional $4.7 billion in potential loans through the SCO Inter-bank Consortium. No doubt additional cash will be needed by BRI countries like Pakistan, which devalued its currency for the third time since December and could explain the presence of the IMF and the World Bank at the SCO Summit. International financial institutions may provide supplementary monetary resources to support China's global ambitions.
In contrast, it would be surprising if anything comparably significant arose from the Trump-Kim meeting in Singapore. Since before the Korean War, North Korea has had the same two objectives: survival of the regime and reunification of the Korean peninsula under North Korean rule. It is difficult to imagine any major U.S. proposal not ultimately contributing to the extinction of North Korea and the Kim dynasty.
Only time will tell, but the U.S. may again become the victim of North Korean subterfuge, while its mentor, China, quietly orchestrates a major strategic shift.
Lawrence Sellin, Ph.D. is a retired colonel with 29 years of service in the US Army Reserve and a veteran of Afghanistan and Iraq.
"Iran first submitted an official application for SCO observer status on 25 February 2005. Iran's interest in upgrading its SCO observer status to full membership dates back to March 2008, when it first applied for upgrading its status. Not surprisingly, beset by rhetoric about a possible Israeli attack against its nuclear facilities and the ongoing disintegration of neighboring Iraq, Iran's quest for SCO full membership can be seen as an additional layer of international diplomatic "life insurance." On Nov. 12, 2011, Iranian Supreme National Security Council's Secretary Assistant Ali Bageri reiterated that Iran was again seeking full SCO membership, telling journalists in Moscow, "We have already submitted a relevant application."
Security agenda is a top SCO priority, with many of its policy documents delineating joint approaches to terrorism, separatism, and extremism threats. The main coordinating bodies for security cooperation are the Secretariat of the SCO in Beijing and the Regional Counterterrorist Structure based in Tashkent. Russia and China share a commonality with their fellow SCO members about rising Islamic militancy in Eurasia, but after that their security concerns diverge, with Russia primarily looking westward toward NATO's eastward expansion, while beyond Xinjiang, China's security concerns are largely to the east, in the South China Sea and most notably, over U.S. policy toward Taiwan and possible disruptions of Chinese maritime energy imports from the Middle East by U.S. Navy ships based in the western Pacific."
The SCO Celebrations after the rendering of the U.S. telecommunications infrastructure and defense apparatus:
August 18-25, 2005: China-Russia held their first joint anti-terror military exercises code-named "Peace Mission-2005." The one-week maneuver involved 10,000 troops from the two countries.  Also called Sino-Russian wargames.
August 9-17, 2007: SCO joint military exercises (Sino-Russian Wargames) code-named 'Peace Mission-2007' included 6 SCO member countries and took place in the Ural mountain region of Russia and China.  It was the SCO's largest to date.