Editor's Note – Traditionally, the moment a candidate receives and accepts the nomination from a major party, the current administration ensures that the candidate begins to receive daily security briefings. The reason being, that the person may be the next President of the United States, and during the campaign needs to know what is on tap worldwide so that person can make sure they do not infringe on the safety of America as they campaign.
How is it then, that the briefings start only now, two weeks after they were announced and more than a month since the nomination process was completed? On September 13th, it was announced that Romney would get briefings, after the recent events of 9.11.12 in Benghazi. However, they did not begin until this week for Ryan, Romney was briefed on the 17th, after the subsequent misleading statements, and now the official admission that the Libya event was an act of teror, and now the cover-up and media void/lapses, one must question with great verve, why the delays?
Politics as practiced by the "say or do anything to get re-elected" group strikes again. The only question is, why did we hear about it just now? Also, when we know Obama did not even attend most of his own, the important question is, why is security taking a back seat to campaigning? Is there something to hide? We should ask Clinton and Obama…
It is safe to assume, these briefings will be increasingly more important, and skipping a briefing is never acceptable. Taking a print version and reading it without professional and experienced explanation is like getting X-Rays and interpreting them without a physician explaining what they mean.
Paul Ryan Receives First Intelligence Briefing; Romney Visits CIA Building
By ABC News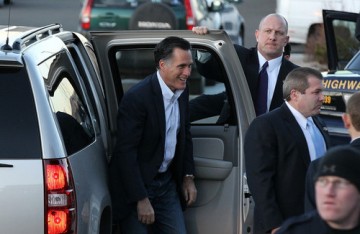 ABC News has learned that GOP vice presidential nominee Paul Ryan has received intelligence briefings from the U.S. government. Ryan spokesperson Michael Steel confirmed the briefing took place.
The campaign would provide no other details, such as timing. Presidential candidates and their running mates traditionally receive classified briefings from the intelligence community in the run up to an election.
On September 13, the Romney campaign announced that both Ryan and Mitt Romney would start receiving intelligence briefings.
"For the last several weeks, the Romney campaign has been in touch with the intelligence community to arrange intelligence briefings for Gov. Romney and Rep. Ryan, consistent with tradition," Romney spokeswoman Andrea Saul said at the time.
Romney received his second intelligence briefing from President Barack Obama's administration Thursday morning at a CIA office building at the Dulles Discovery Center in Dulles, Va. The briefing lasted about two hours.
His first came on September 17 in Los Angeles.
Republicans have sought to open a line of political attack against President Obama for not attending daily intelligence briefings like those instituted by former President George W. Bush.
Update at 12:56 p.m. ET:
Following his briefing Romney today spoke to veterans at American Legion Post 176 in Springfield, Virginia. Without referencing specifically his briefing nor the details of the classified briefing he had just moments before, Romney warned about the dangers lurking throughout the world.
"The world is not a safe place, it remains dangerous," Romney said. "Look in North Korea. They continue to develop and promote nuclear capability on their own part, and to export it to others. Syria, 20, 30,000 people killed in Syria. Iran, closer and closer to having nuclear capability. Egypt, now with a Muslim Brotherhood president. Pakistan, highly, um, tumultuous. Afghanistan, our men and women still in Afghanistan. You keep going around the world, it is still a troubled and dangerous world."