Editor's Note – Stand Up America US, an original and continual supporter of the Tea Party movement is a proud partner of the South Carolina Tea Party Coalition Convention. Major General Paul E. Vallely will be a speaker at the event and we look forward to meeting many new supporters and reconnecting with long time friends. Look for updates here as they occur, before, during, and after.
Press Release:
South Carolina Tea Party Coalition Convention
2014 Election Kick-Off & Constitutional Compliance in Government
Myrtle Beach, SC: "The purpose of the SCTPC Convention has always been to provide a truthful examination, by the top experts across the country, of the crises threatening this nation," announced Joe Dugan, Convention Executive Producer.
Due to the success and speaker demand from the last two years, 2014 will see our convention expanded to two and one half days.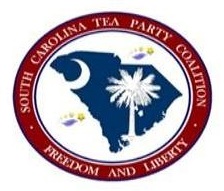 Where: Springmaid Beach Resort, 3200 South Ocean Blvd. Myrtle Beach, SC 29577 Convention
Dates: January 18 at 3pm –through January 20, 2014 at 5pm
Expected attendance: 600+ Grassroots/Tea Party activists
National Broadcast coverage: Breitbart News Network and other major news media
Internet live stream: Sponsored by the Tea Party Patriots
Spanish live stream: Sponsored by the Tea Party Patriots and Bear Witness Central
Admission by invitation only: Invitations may be obtained by Grassroots Group Presidents or Chairman by contacting Ron Hughes by email at Ronmbtp@gmail.com. The ticket price for the entire weekend of events is $30.00 per person. There will be no onsite ticket sales and only those names on the pre-registration list will be admitted.
Major topic areas will include: The current status of the Tea Party Movement, National Security, Obamacare, Constitutional Oaths of Office, 2nd Amendment, US Senate Debate-Primary Candidates for South Carolina Sen. Lindsey Graham's seat, Common Core in Education, Convention of States, role of the County Sheriff, and additional topics of major concern.
In addition to most of the South Carolina Congressional Delegation, some Congressman who will also be speaking include, Rep. Steve King (Iowa) and Rep. Jim Bridenstine (Oklahoma).
Military experts and major media contributors such as Major General Paul Vallely, US Army (Ret), Lt. Col. Bill Cowan, USMC (Ret.) will discuss major areas of geopolitical dissension.
Some of the organizations that will be represented include:
Tea Party Patriots (main event sponsor),
Breitbart News Network, Freedomworks (event sponsor),
AFP Foundation,
Heritage Action,
Politichicks,
Bear Witness Central,
Frederick Douglass Republicans and others.
Tea Party group leaders from many other states will also be attending. These include activists from Florida, Georgia, North Carolina, Virginia, Ohio, Pennsylvania and many other states.
A complete speaker list can be found at the conventions website, http://southcarolinateapartycoalition.com.
See us on Facebook.
Press passes will be available on site.