By Scott W. Winchell
Its official; the Department of Homeland Security did award the HS HODC-10-00080 contract to General Dynamics Advanced Information Systems Division as the Contracting Officer's Technical Representative (COTR) for DHS. What does that mean?
It means that the DHS project – Media Monitoring Capability Mission – is actually underway as we all suspected. What the project should be called is the "Cover our asses, identify our enemies, and spin baby, spin, capability mission."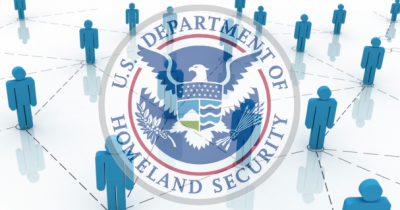 Its similar to the system for data collection that the Obama 2012 Campaign is doing on Facebook now:
Barack Obama's re-election team are building a vast digital data operation that for the first time combines a unified database on millions of Americans with the power of Facebook to target individual voters to a degree never achieved before…

For the past nine months a crack team of some of America's top data wonks has occupied an entire floor of the Prudential building in Chicago devising a digital campaign from the bottom up. The team draws much of its style and inspiration from the corporate sector, with its driving ambition to create a vote-garnering machine that is smooth, unobtrusive and ruthlessly efficient. (Read the rest here.)
MMCM Contract Documents – On December 15, 2010, the contract was awarded. Two links below show documents related to the project:
Raw Story posted the FOIA request fulfillment document here on the actual contract. (Names redacted, 285 pages)
DHS Analysts's desktop binder that details the project. (40 pages)
What the MMC Mission purports to do:
First – to continually update existing National Situation Summaries (NSS) and International Situation Summaries (ISS) with the most recent, relevant, and actionable open source media information.
Second – to constantly monitor all available open source information with the goal of expeditiously alerting the NOC Watch Team and other key Department personnel of emergent situations.
Third – to receive, process, and distribute media captured by DHS Situational Awareness Teams (DSAT) or other streaming media available to the NOC such as Northern Command's (NORTHCOM) Full Motion Video (FMV) and via open sources.
What does it mean to the public?
Ostensibly, reading the actual words printed, it sounds like a great way for DHS to stay abreast of the mountains of information available from open sources that should be known by its staff and management. As public servants, its wise to be more conversant in all aspects of all events to make sure that the proper resources are being allocated, dangers are mitigated, and life-saving efforts can be maximized. Sounds great – our tax dollars going to a good thing; our government being wise and efficient.
Well, enough of that bilge. What it more likely means are one or all of the following scenarios:
Making sure that any DHS spokesperson, whether from FEMA, or any other agency, does not have a James Clapper moment. The Director of National Intelligence was blind-sided by the media about a major story he did not get briefed on, but definitely should have known;
Covering their collective posteriors because the intelligence gathering and analysis performed in recent years has been eclipsed by open-source investigators who are much less constrained in acquiring important information;
Allowing appointees and other politicians a way to spin information to misdirect, change the focus of, or just plain old twist the facts for a given incident;
Protect the reputation and image of the department and its requisite divisions and leaders;
Monitor those of us who monitor them, and identify political adversaries, assign strong negative names and labels to political movements, collect the names of all "subversive" individuals as defined by political forces, and control baby, control…the imagination just carries you away, does it not?
Those summaries above need to be looked at in more detail, the following shows what information is actually being studied and monitored and why:
Leverage Operationally Relevant Data
Leveraging news stories, media reports and postings on social media sites concerning HomelandSecurity, Emergency Management, and National Health for operationally relevant data, information, analysis, and imagery is the first mission component. The traditional and social media teams review a story or posting from every direction and interest, utilizing thousands of reporters, sources, still/video cameramen, analysts, bloggers and ordinary individuals on scene. Traditional Media outlets provide unmatched insight into the depth and breadth of the situation, worsening issues, federal preparations, response activities, and critical timelines. At the sametime, Social Media outlets provide instant feedback and alert capabilities to rapidly changing or newly occurring situations. The MMC works to summarize the extensive information from these resources to provide a well rounded operational picture for the Department of Homeland Security.
Support NOC in Identifying Relevant Operational Media
Supporting the NOC by ensuring they have a timely appreciation for evolving Homeland Security news stories and media reports of interest to the public and DHS/other federal agencies involved in preparations and response activities is the second key component. DHS and other federal agencies conducting joint operations may be affected by other evolving situations in that area. These situations may be related; have a cause and effect relationship; or be unrelated but have a detrimental effect. Through coordination with the NOC Duty Director (NDD), Senior Watch Officer (SWO) the MMC works to ensure the NOC Watch Team is aware of such stories and news events and has time to analyze any effect on operations.
Timely reporting of current information is an integral element in maintaining complete operational awareness by Homeland Security Personnel. The MMC understand it is vital that critical information is relayed to key Department decision makers in as expeditious a manner aspossible.
Increase Situational Awareness of the DHS Secretary
Mitigating the likelihood that the Secretary and DHS Executive staffs are unaware of a breaking Homeland Security news story or media report is the third component. The Secretary and executive staff members are subject to press questions regarding domestic and international events and may or may not be informed of the most current media coverage. The MMC understands critical information requirements and monitors news coverage with the perspective of how the breaking story may be related to current and other important ongoing situations and DHS activities. The on-duty MMC analyst alerts DHS personnel and related federal agencies of updated news stories through distributed Items of Interest (see section 3.9.6). Recognizing that local media coverage is potentially sensationalizing an incident, the MMC strives to comprehend the media's message and identify sensitive situations that must be brought to the attention of the Secretary.
Facebook
It is clear to many Facebook aficionados that the DHS work has been more than just gleaning information.
There are reliable reports where:
If you type certain words on your wall, it will automatically "friend" you on the DHS page, without permission, and you cannot "un-friend" yourself;
If you type anything that has the word DHS or a few other key words, your post will show up on the DHS FB page;
Politicians are using it as well, ask the Romney people. If you post "I love Mitt Romney" on your wall, that post will appear on Romney's FB page;
Then there are other weird anomalies, and many FB folks are "pruning" their friends lists for these very reasons, no privacy!
Wake up America, DHS and others may be watching you and gleaning information from you, and as we have seen repeatedly with the current administration, it will or could be used against you. Remember, the Defense Authorization Act of 2012 has reset a lot of the rules on detention for American citizens. The pieces and parts for total control are coming into place.
_______________
Denise Simon contributed to this article. She is the Director of Research at SUA.