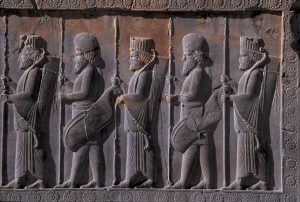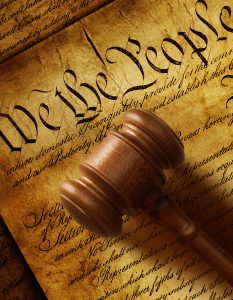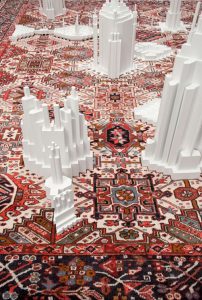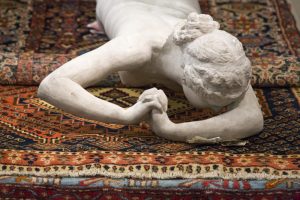 Press Release – Momentum Gaining for a new Democratic Iran  
Released by: Coalition of Iran Opposition Groups (CIOG)
Release Date: 7 25 2018
The Coalition (CIOG) has provided President Trump and Secretary of State Pompeo an Iran Policy and Strategy Plan to pursue a free, democratic Iran and to replace the tyrannical, theocracy in Tehran. Secretary Pompeo gave a brilliant speech on Iran at the Reagan Library in Simi Valley, California this past Sunday. Several Coalition members attended and had the opportunity to engage the Secretary of State.
The mission of the Coalition is forging a policy document and will pursue its strategic plan for a new, democratic Iran and to seek international support. This plan seeks a path to glory and freedom for the Iranian people. Recognizing that as fruits of the age of enlightenment, American values upholding the right to Life, Liberty and the pursuit of happiness are universal and the key to freedom for all mankind. Coalition of Iranian Opposition Groups shall embrace those Values to make Iran Great Again. The goal is to set our fellow Iranians free to achieve democracy in Iran, which is a must for peace and prosperity throughout the Middle East.
The coalition's goal is strengthening the Iranian people vis-à-vis the theocracy in their quest for democracy and freedom by holding free and fair Elections for a Constitutional Assembly after the regime fails and diminished in its power to oppress the people.  As well, the coalition desires to encourage the United States and other free nations to support the Coalition in its efforts for a new democratic Iran.
Recent demonstrations in a hundred cities in Iran show that the people are frustrated and losing faith with the current government. The theocratic government under the radical Islamist clerics is responsible for abject poverty, disease, and social decline. What is unprecedented is that this time the tired slogan of "Death to America" has changed to "Our enemy is right here," they lie when they say it is America", chanted in demonstrations across Iran! Presently there is dissension in the middle ranks of State Security organizations. This time, in the inner sanctum of government, there is an admission of hopelessness in solving exigent national problems. This time the President and his Intelligence Ministry are in deep despair. Without an organized pro-democracy opposition, an implosion soon can result in anarchy in Iran and uncontainable instability in the region. We may not have more than 12 months to get a handle on the situation and prevent uncontrollable collapse and total failure of the state in Iran. Protests in Iran spread from Mashad to 90 cities and towns in 48 hours. How did it happen, why, and will they bring down the Islamic Republic? It took two decades for most Iranians to clearly see the critical flaws in the current regime.
Reformist promises kept a diminishing hope for a reversal of Iran's decline for another two decades. But now there is a new generation that says enough is enough. The youth leading the protests are more educated than the population average but hungry and unemployed. Seven times as many of them have smartphones, compared to the Green Movement, nine years ago. They are using Telegram, Instagram, and Twitter, this time not to back a candidate within the regime but to demand it vanishes in its entirety. They want to enjoy the good life their parents had before the revolution.
But to succeed, they need help.
The Coalition will be hosting an event in Europe in September to rally support for a new Democratic and Free Iran. Opposition groups from around the world will attend to create the final front against the regime.
Some Components of the Plan of Action:
Intensification and coordination of the strikes and protests across Iran.
Connecting TV and Radio broadcasts from outside Iran to the social networks behind street actions in Iranian cities.
Bringing Iran's political elite to focus on their common demand for free and fair elections for a Constitutional Assembly.
Mobilizing performing artists and film directors, athletes and other popular celebrities to demand a new democratic constitution.
Creating and reinforcing existing links between civil society organizations, particularly women, labor, teachers, student unions, health workers, utility and government service workers.
Coordination of the Iranian ethnic groups' civil actions for equal rights.
Contacts:
Paul E. Vallely MG, US Army (Ret)
Chairman, Stand Up America US Foundation Chairman – Legacy National Security Advisory Group Co-Trustee,
Trustee – Soldiers Memorial Fund Foundation; Member: a Founding member of the Citizens Commission on National Security
Phone: (C): 406 890-4201/249-1091
Richard V. Secord MG, USAF(Ret) – Former Dep Assistant Secretary of Defense, Near East, Africa & Southeast Asia.
Phone (cell) -850 621 3243
Shahriar Ahy – Co-Founder, Unity for Democracy in Iran; Member: Coalition of Iranian Opposition Groups
Email: ZForoughi@Gmail.com
Phone (Europe): +46 73 7071661 (Also WhatsApp)
Phone (USA): 540 645-5140 or (C) 540 538-0958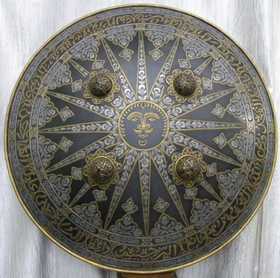 a