Next: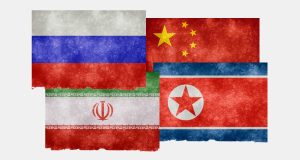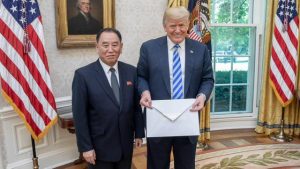 Paul Vallely: Summit Step Toward Denuclearization of Korean Peninsula

By Bill Hoffman
Wednesday June 13, 2018
The historic deal President Donald Trump has hammered out with North Korean strongman Kim Jong Un is an excellent first step toward the denuclearization of the Korean Peninsula, retired U.S. Army Major Gen. Paul E. Vallely told Newsmax TV on Wednesday.
"This is not shooting from the hip; this is well thought out," Vallely told Wednesday's "America Talks Live."
"This is what President Trump does: He thinks things out. Diplomacy is 'The Art of the Deal.' Now we'll have any opportunity to move forward."
The Trump-Kim summit in Singapore provided no details on when Pyongyang will give up nuclear arms or how that might be verified, but Vallely, who served in the Vietnam War and retired in 1993 as deputy commanding general of the Pacific Command, said that is "the next step" for the two nations.
"[They have] to lay down what the requirements would – be but again this is going to be a give and take situation," he told hosts Miranda Khan, John Cardillo, and Gina Loudon.
Vallely added he was also comfortable with Trump's announcement the United States will halt military exercises with South Korea and Japan because they can easily be restarted if necessary.
"We still have the assets over there, so, while the exercises may stop, they can be renewed or reinvigorated at another time," Vallely said.
"Keep in mind, we still have our forces in South Korea, we still have forces in Japan, a Marine division in Okinawa and the Seventh Fleet, so there are plenty of assets.
"So that's why the cessation of joint exercises right now – [exercises] which I've been a part of at least four different times – is not going to make a difference."
Additionally, Vallely said he was impressed with the Hollywood-style video Trump showed Kim extolling the possible development of the North Korean coastline. The four-minute presentation showed part of the heavily developed Miami Beach skyline, which Trump told reporters could potentially happen along the beaches of North Korea.
"A picture is worth a thousand words," Vallely said. "Just one minute of that video can influence people dramatically. So, I think it was a good move."
Reporters were shown a video ahead of Donald Trump's press conference in Singapore, which the US president said he had played it to Kim Jong-un and his aides toward the end of their talks. It was made by Destiny Productions and was presented in Korean and English in the style of an action movie trailer.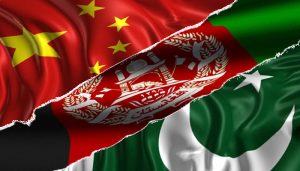 a