Editorial Note – Obama loses yet another one, yes another diplomatic loss. This time, its a known Iranian operative who is going to get a slap on the wrist from the Iraqis. Al-Maliki brought a known Iranian operative, Hadi Farhan al-Amiri, to the White House last week, and now Obama is giving up another Quds Force operative, Ali Mussa Daqduq. Obama seems to lose anything and everything associated with the Iranians.
The eastern world seems to have his number, and its the weakness factor that appears time and again.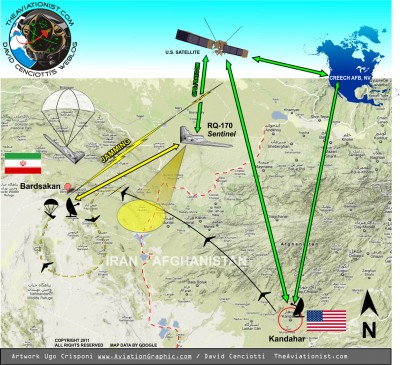 It has been revealed starkly that he would not act to retrieve or destroy the missing drone in Iran, and that they possess technology we need to fear greatly, jamming technology (See inset). Iran is a deft chess master, and their hands are deep into Iraq, should any of this surprise us?
It also appears that Al-Maliki is a deft player as well, did Obama get "owned" in that testy White House visit?
US fears Iraq will release Hezbollah commander
Obama administration decided to hand Ali Musa Daqduq, who is linked to raid in which four US soldiers were abducted and killed, to Iraqi authorities. Sen. Chambliss: Only a matter of time before this terrorist will be back on the battlefield
By Yitzhak Benhorin, AP/YNet News
WASHINGTON – A Lebanese Hezbollah commander allegedly responsible for killing four US soldiers in Iraq will be prosecuted for a lesser charge of illegal entry with a forged passport, Iraqi officials said Saturday.
Ali Musa Daqduq was the last American prisoner in Iraq and was handed over to Iraqi authorities on Friday.
On Saturday, two Iraqi officials said Daqduq will be prosecuted for illegal entry with a forged passport – the only Iraqi charge against him. The charge generally carries a sentence of just over five years in prison. But the officials say an investigative judge will consider US allegations against him. The officials spoke on condition of anonymity because of the sensitivity of the matter.
Daqduq has been linked to a brazen raid in which four American soldiers were abducted and killed in the Iraqi holy city of Karbala in 2007.
US officials have long feared that the Iraqis would release Daqduq once he had been transferred from American control and US troops left the country. But his case was complicated by issues of international diplomacy and the American political debate over how best to prosecute suspected terrorists.
Under former President George W. Bush, prosecutors had planned to charge Daqduq in a US criminal court. But those plans were scrapped after President Barack Obama took office and lawmakers began restricting his ability to bring terrorist suspects into the United States for trial.
Many Republicans had wanted Daqduq prosecuted before a military tribunal at the Guantanamo Bay base in Cuba. The Obama administration had hoped a compromise would be to prosecute Daqduq in a first-of-its-kind military commission on US soil.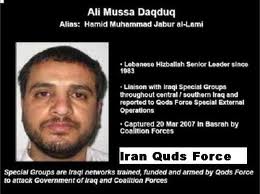 But the Iraqi government would not let the United States take Daqduq out of the country for trial, White House spokesman Tommy Vietor said.
Iraq has had a shoddy record on detainee security. Last year, just a week after the US turned more than 1,000 detainees at its Camp Cropper prison over to Iraqi control, four al-Qaeda-linked detainees escaped. An investigation showed that the detainees had inside help.
That had lawmakers worried that Daqduq would return to Hezbollah soon after his transfer. Shortly before the White House announcement, Sen. Mark Kirk, R-Ill., was gathering signatures on a letter to Obama.
Sen. Saxby Chambliss, R-Ga., vice chairman of the Senate Select Committee on Intelligence, accused the Obama administration of "once again completely abdicating its responsibility to hold on to deadly terrorists."
"Given Iraq's history of releasing detainees, I expect it is only a matter of time before this terrorist will be back on the battlefield," he said.
Vietor said a trial at Guantanamo Bay was never an option, either for the Iraqis or for the administration.
"The policy of this administration, because we believe it's in our national security interest, is to close the detention facility at Guantanamo Bay, not add to the population," he said.
According to the Daily Beast, one reason Daqduq could not be sent to the United States is that Obama had not permitted new detainees to be sent to the Guantánamo prison in Cuba.
Intelligence officials, the website said, are frustrated by the outcome. "This is one of many things we just dropped," one intelligence officer told The Daily Beast, predicting that some of those turned over by the US in recent days will be released and "will go back to the Iranian terror machine."