Editor's Note – From the 'Who Do You Trust' file, a review is slated to look into the broadening NSA Scandal. When the controlling legal authority investigates itself, how can we trust the outcome, especially when Cass Sunstein and other WH insiders are involved. You be the judge, is the 'fox guarding the hen house'?
White House Picks Panel to Review NSA Programs
By Mike Levine – ABC News/Yahoo
A group of veteran security experts and former White House officials has been selected to conduct a full review of U.S. surveillance programs and other secret government efforts disclosed over recent months, ABC News has learned.
The recent acting head of the CIA, Michael Morell, will be among what President Obama called a "high-level group of outside experts" scrutinizing the controversial programs.
Joining Morell on the panel will be former White House officials Richard Clarke, Cass Sunstein and Peter Swire. An announcement is expected Thursday, a source with knowledge of the matter told ABC News' Jon Karl.
The group will "consider how we can maintain the trust of the people [and] how we can make sure that there absolutely is no abuse," President Obama said two weeks ago when announcing the group's formation, without identifying who would be on the panel.
The identities of the panelists have been a topic of speculation online, raising questions over whether the group would truly be independent in its review. The White House has insisted the group has full independence.
The president made clear that – in addition to looking at potential abuses by the program – the group will also assess whether the U.S. government "appropriately" accounts for "insider threats" and unauthorized disclosures.
"[Recent] technological advances have brought with them both great opportunities and significant risks for our intelligence community," President Obama said.
In 60 days, the review panel will provide an interim report to the director of national intelligence, who will then brief the president on the panel's findings.
A final report and subsequent recommendations will then be provided by the end of the year "so that we can move forward with a better understanding of how these programs impact our security, our privacy and our foreign policy," President Obama said two weeks ago.
Morell was acting director of the CIA until March, when John Brennan was sworn in as director.
Morell has worked at the CIA since 1980, holding a variety of senior positions, according to the CIA. In fact, he was serving as President George W. Bush's intelligence briefer on the day of the Sept. 11, 2011, attacks.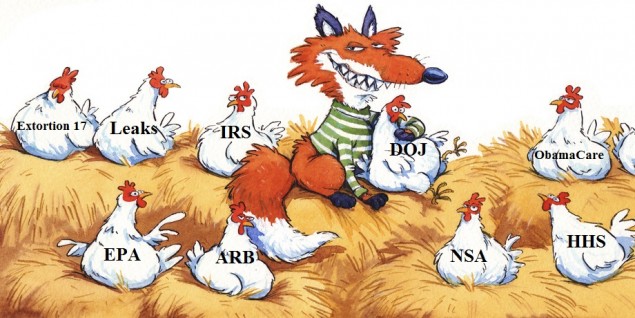 Richard Clarke served the last three presidents as a senior White House adviser, including as national coordinator for security and counterterrorism, according to his private security firm's website. He became a vocal critic of the Bush administration, causing consternation in some Republican circles.
He has been an on-air consultant on terrorism for ABC News.
Swire recently became a professor at the Georgia Institute of Technology. At the start of the Obama administration, he served as a special assistant to the president for economic policy and, during the Clinton administration, he served as the chief counselor for privacy.
Sunstein left the White House a year ago as President Obama's so-called "regulatory czar," returning to Harvard Law School, according to the Center for American Progress, where Sunstein is also a senior fellow. As President Obama's administrator of the Office of Information and Regulatory Affairs, Sunstein's post was considered one of the most powerful in Washington, given its ability to shape how laws were implemented.
Word of the group members came only hours after President Obama's intelligence advisers mounted a new defense against what they see as a misperception that the NSA is engaged in an "intentional or a wholesale breach of the privacy of Americans."
There is a system in place at NSA "to rat on ourselves when we don't get it right and to fix it when we don't get it right," a senior intelligence official told reporters Wednesday.
The Office of the Director of National Intelligence, which oversees all 16 U.S. intelligence agencies, revealed Wednesday that errors by the NSA meant that tens of thousands of emails from Americans not tied to terrorism were collected and archived for years.
Still, U.S. officials have insisted that the NSA program at issue collects phone numbers, email addresses and other "metadata" related to communications – but no content of those communications.
"We don't even capture … any conversations, so there's no ability – no possibility – of listening to conversations through what we get in this program," a top Justice Department official recently told lawmakers.
Meanwhile, in announcing the review panel's formation two weeks ago, President Obama continued to defend the NSA programs as a matter of national security.
"We need new thinking for a new era," he said. "We now have to unravel terrorist plots by finding a needle in the haystack of global telecommunications."
ABC News' James Gordon Meek, Steve Portnoy and Ann Compton contributed to this report.