GOOD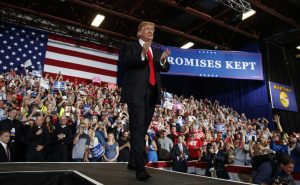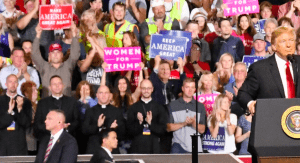 vs. EVIL.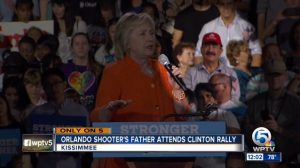 Priests' attendance at Trump rally causes furor
By: DAVID McCUMBER and THOMAS PLANK
Jul 7, 2018
The attendance of four Roman Catholic priests from Montana at President Donald Trump's political rally in Great Falls Thursday has created a social media firestorm and apparently incurred the displeasure of the priests' superiors in the church.
The four, who were seated near the front of the rally, wore their clerical garb, carried "Make America Great Again" signs, and wore VIP badges. They clapped for Trump as he doubled down on his oft-repeated slur of Sen. Elizabeth Warren as "Pocahontas," mocked the #MeToo movement, and questioned the meaning of former Republican President George H.W. Bush's "Thousand Points of Light" slogan.
Two of the priests, Father Garrett Nelson and Father Ryan Erlenbush, serve in the Roman Catholic Diocese of Great Falls-Billings. The other two, Father Kevin Christofferson and Father Christopher Lebsock, serve in the Roman Catholic Diocese of Helena.
Bishop Michael William Warfel, Bishop of the Great Falls-Billings diocese, answered a query about the priests' attendance on Facebook by saying, "I was not aware that these priests would be in attendance at the rally at which President Trump spoke. Two were from the diocese of Great Falls-Billings and two were from the Diocese of Helena. I will be contacting the two priests from this diocese.
"While they are free to support a political candidate — and I believe they were there in support of Matt Rosendale, who is running for the Senate seat from Montana — they should not have been attired in clerical garb and seated in such a prominent location. I myself had been invited to attend the rally but declined. It has been my experience that people can be manipulated and used unwittingly. I judge that it was an imprudent decision on their parts to allow themselves to be used in such a way though I suspect they had not thought of this. In Christ, Bishop Warfel."
Christofferson serves parishes in Polson and Ronan with a mission in Charlo. Lebsock is assistant pastor at the Cathedral of Saint Helena.
Erlenbush and Nelson are both based in Great Falls.
As pictures of the priests at the rally circulated on social media Friday, several people posted wording from Catholic Church guidelines regarding priests' participation in politics.
In April 2011, the Montana Catholic Conference issued the following instruction on political advocacy for use by Catholic clergy and parishioners:
"Religious leaders should avoid taking positions on candidates or participating in political party matters even while acting in their individual capacity. Although not prohibited, it may be difficult to separate their personal activity from their public role as a Church leader."
The conference posted diocesan guidelines later in 2011 featuring the same wording. According to the conference, the "guidelines were developed using the U.S. Conference of Catholic Bishops' 2007 Political Activity Guidelines.
The Diocese of Helena is currently without a bishop. In a statement released Saturday afternoon, Diocesan administrator Monsignor Kevin O'Neill quoted the 2011 statement as the Diocese's policy and added that "a Diocesan Administrator may not innovate, but is expected to affirm standing policy and practice. With this in mind, I have issued a letter to all diocesan personnel requesting their thoughtful and sincere cooperation with the stated policy and practice of the diocese."
Erlenbush, a Billings native, found himself at the center of a controversy earlier this year when he called for a boycott of Mayfair, the Billings Catholic Schools' largest fundraiser, because a gay couple were among the fundraising leaders of the event.
Erlenbush, who is also an alumnus of Billings Catholic Schools, called for a boycott in April saying, the school had lost its way "when a prominent homosexual couple is advertised as the chairs for the annual fundraiser."
"What does a Catholic school have to do before people say 'enough' and take their kids (and their money) elsewhere?" Erlenbush continued. "I am an alumnus of Billings Catholic Schools and I say 'enough.'"
His comments drew a strong rebuke from Billings Catholic Schools, and Warfel responded to Erlenbush's comment in part because of the outcry from Erlenbush's Facebook post.
"The issue is not the principle, the issue is how things were communicated," Warfel wrote at the time. "I would judge there are better ways to handle it."
Many on social media suggested the pictures of the priests at the rally were "fake news," had been "photoshopped," or that they were "actors" hired to create controversy, although the identities of the priests and their attendance were confirmed by the dioceses and many others.
Mary Moe of Great Falls, a prominent Democrat and former legislator, posted on Facebook: "Our Catholic priests clapped, there in the front row allowing themselves and the Church to be exploited for political purposes, as President Trump, that exemplar of Catholic teachings, said of Hillary, 'she got her ass kicked.' They laughed at his jokes about immigration and laughed again when he used language that they used to beat boys for back when America was great. And Jesus wept."
Her post generated more than 1,000 comments, predictably mixed.
Many praised the priests and defended their right to be there.
Dave Galt, a prominent Montana Republican and longtime executive director of the Montana Petroleum Association, responded to Moe on Facebook: "I was there. I talked to those priests. Hillary did get her ass kicked. Perhaps they really care about the number of babies killed in this country under our abortion laws. I saw their support for the President's comments about late-term abortion votes. Good for them and damn good for President Trump."
"Our brothers in Waziristan, our warrior brothers in [the] Taliban movement and national Afghan Taliban are rising up," he said in one episode. "Inshallah, the Durand Line issue will be solved soon."
– Seddique Mateen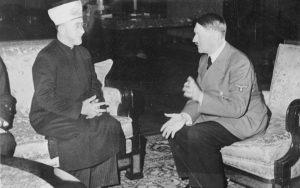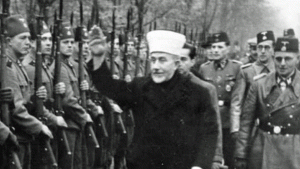 Good vs. Evil.
"Evil triumphs when good men do nothing" …Edmund Burke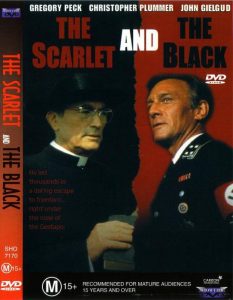 Important SUA Update:
SUA has received a lengthy report from a Pashtun living in Waziristan, Pakistan. He described the intimate relationship between the Pakistani military and the Taliban. The Taliban are not only being supplied by the Pakistani military, but some members of Pakistani Army and Pakistani intelligence are dressing up as Taliban and operating with them to suppress the new Pashtun freedom movement (PTM) and any political parties in Waziristan deemed hostile to affect the election outcome at the end of this month., Pakistan announces to the international media that these operations are anti-terrorism operations, but they are not. The so-called Peace (Aman) Committees are Taliban and the Taliban are freely moving in urban areas, collecting taxes from businesses and enforcing Sharia under the very noses of of the Pakistani authorities. The Taliban are noticeably wealthier than the other inhabitants and have confiscated schools as their local headquarters.These are also the same Taliban groups that are operating in eastern Afghanistan.
a