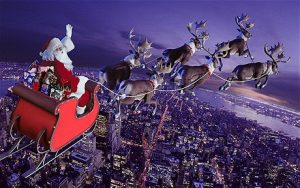 https://www.youtube.com/watch?v=XK60Cwwp_EI
Merry Christmas and Season's Greetings!
From  Stand Up America, the SUA Staff, Supporters and
MG and Mrs. Vallely
The "America First Team"
Be sure to take some time out of your busy lives to enjoy the magic of the holidays this season. There is nothing more magical than the Birth of Jesus Christ, family, friends, decorated trees and lights to brighten us up.  Give and receive love this holiday season and you will surely have a joyous Christmas. Best wishes to your family and always may Christmas spread cheer in your lives!
There is no greater gift this holiday season than spending time praising God with family all around the Christmas tree. Wishing all of our family members peace and love this holiday season. May you feel the joy in your home that you bring to us at SUA. We are wishing you blessings and joy this Christmas. We are so happy to call you a member of our family and we cherish your support.
You gifted us with your friendship and support for many years now. This Christmas, we thank you for being our rock of strength in good times and in bad. You deserve all the goodness and goodwill that the Christmas season brings. Christmas is the time to give gifts to your family and let them know how much you care about them, so that's what we are doing. The best present one can hope for this year is to spend time together as a united America.
May God's blessing shine down on you and your family. Sending love from our family to yours. This is a joyous season to take a step back from our busy lives and enjoy time with our loved ones. Best wishes to you and yours.
MG Paul E Vallely – Chairman Stand Up America.