By Ryan Mauro – Front Page
The Islamic Society of North America (ISNA), a group with Muslim Brotherhood origins and an unindicted co-conspirator in the Holy Land Foundation terror-financing trial, recently toured the White House and met with multiple officials.
According to the group, Paul Monteiro, Associate Director of the Office of Public Engagement, "cited ISNA as his primary means of outreach to the American Muslim community."
The Obama administration's close relationship with ISNA is about more than photo ops and press releases. It is about policy formulation. The input of ISNA is so treasured that the officials coached the organization on how to engage the White House.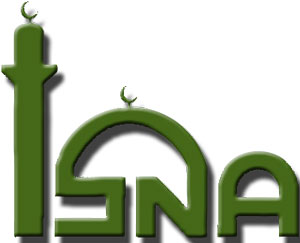 On March 8, ISNA President Mohamed Magid joined 10 other religious leaders in a 90-minute conversation with President Obama about immigration reform.
Also present was senior White House adviser Valerie Jarrett, who spoke at ISNA's 2009 convention. Three days later, Magid took part in a meeting with President Obama where he got "recommendations" in preparation for his Middle East trip, including some from groups with a history of defending Hezbollah.
"Over the past two years, I-along with my White House colleagues-have benefited from the advice of many of your [Magid's] organizations through our Office of Public Engagement," said Deputy National Security Adviser Denis McDonough on March 6, 2011 during a speech at the mosque that Magid leads.
ISNA's White House tour included spending time with George Selim, the White House Director for Community Partnerships, who is an annual speaker at ISNA's conventions. Selim previously admitted that "hundreds" of meetings have taken place between government officials and the Council on American-Islamic Relations, another group with Brotherhood origins that was designated an unindicted co-conspirator.
The U.S. government stated that ISNA is a U.S. Muslim Brotherhood entity when it designated it as an unindicted co-conspirator in the trial of the Holy Land Foundation. A federal judge upheld the designation in 2009 because of "ample" evidence linking ISNA to Hamas.
A 1991 U.S. Muslim Brotherhood memo lists ISNA and several of its components among "our organizations and the organizations of our friends," and a 1988 document says it is part of the Brotherhood "apparatus."
The FBI had sources inside the U.S. Brotherhood network reporting that ISNA was a front as early as 1987.
The source traveled on behalf of ISNA and allied groups and he told the FBI that he is "convinced that this organization has a secret agenda which includes the spread of the Islamic Revolution to all non-Islamic governments in the world which does include the United States."
The source provided a secret ISNA document in 1988 that "clearly states that ISNA has a political goal to exert influence on political decision making and legislation in North America that is contrary to their certification in their not-for-profit tax returns," says a declassified FBI memo.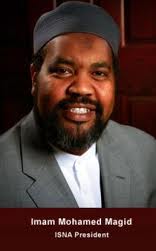 ISNA's White House tour was part of its Founders Committee meeting. Even if it were true that newer moderate leaders have made ISNA evolve, this event wasn't about them. It was about those who established it as a Muslim Brotherhood front and it still was warmly received by the White House.
A 2009 Hudson Institute study concluded that "All but one of the individuals on the ISNA founding documents remain active either in ISNA or one of its affiliated organizations," undermining the position that the ISNA of today is different than the original ISNA.
A good example is Sayyid Syeed. He is an ISNA founder and served as its secretary-general from 1994 to 2006. He was recorded in 2006 stating "our job is to change the constitution of America," as seen in the Grand Deception documentary.
Now, he is ISNA's point man for interfaith engagement, efforts it often showcases as proof of its moderation. He even spoke at the National Prayer Breakfast in front of 100 evangelical leaders.
As the declassified FBI memos from the 1980s warned, ISNA is using its position as a representative of the Muslim-American community to influence policies and that includes those related to national security.
ISNA President Magid was chosen to serve on the Department of Homeland Security's Countering Violent Extremism Working Group. Even though he accused elements of the U.S. government of being "intent on dismantling Muslim organizations and bringing them down" in 2004, the Obama administration saw him as a suitable adviser to the Department of Homeland Security.
The outcry over the content of counter-terrorism training materials offered ISNA another opportunity. On February 8, 2012, ISNA and its allies met with the director of the FBI to discuss the review of the training. Afterwards, the FBI said it would consider forming an advisory panel with the meeting participants to help cleanse the training.
Instead of working with anti-Islamist Muslim groups like the American Islamic Leadership Coalition or the LibForAll Foundation, the Obama administration is embracing the larger Muslim Brotherhood legacy groups.
The way to engage in the Muslim-American community is by discrediting the Islamist theme, not by giving a platform to those broadcasting it.
This article was sponsored by the Institute on Religion and Democracy.