By Scott Winchell and Denise Simon, Editors at SUA
It is 'March Madness' here in the USA as the NCAA Tournament finalizes the 'Sweet Sixteen' on this Sunday, but the madness that really matters is what we see across the globe.
It is also the total ineptitude in the White House and the State Department when it comes to the Russian Bear flexing its muscles and baring its formidable claws in Eastern Europe and beyond. The 'Final Four' may well be determined soon, but Putin is not playing games, he knows what he is doing, and he knows his opponents well… no need for any 'Bracketology' there.
It appears that for a very long time, for over five years, the State Department has been well aware of the many violations of a 1987 nuclear missile accord committed by Russia but failed to to disclose the transgressions to anyone, especially Congress.
In fact, upon the now famous Hillary Clinton "reset" button fiasco, Vladimir Putin and his Foreign Minister, Sergey Lavrov read the 'tea leaves' all too clearly. The Washington Free Beacon reported just how dangerous this is, yet, the Obama Administration still went ahead with that new 'reset" at the time, knowing full well of the violations:
Two senior House leaders on Friday requested an investigation by Congress' General Accountability Office (GAO) into the State Department's failure to report Russian violations of a 1987 nuclear missile accord.

"It is clear from my subcommittee's oversight that the administration did not fully disclose what it knew about Russian arms control violations when it was trying to get the New START treaty ratified," said Rep. Mike Rogers (R., Ala.), chairman of the House Armed Services subcommittee on strategic forces.

"Its all-consuming drive to protect its Russia reset policy has gutted our missile defenses, alienated allies, and only encouraged Vladimir Putin's lawlessness," he said in a statement. (Read the rest here.)
Additionally, the Obama Administration, through Hillary Clinton, still went ahead with that new 'reset,' even using a poorly translated button they hastily found at their hotel, at the time, knew full well of these violations. Moreover, they also unilaterally capitulated to Putin and scraped the missile defense shield for countries including Poland and the Czech Republic.
It seems that the 'reset' button was translated into Russian as: 'go ahead' Russia. America, and especially this administration was, and is, too preoccupied to care. But now, many within the DC 'Beltway' have noticed the violations and are challenging John Kerry to come clean.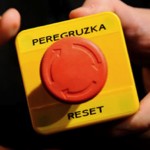 Now, as shots have been fired in the newly 'annexed' Crimea, one Ukrainian commander has been placed in detention. That understanding of 'reset' by Putin and his Comrades is showing the absolute ineptitude of Obama/Clinton, and now John Kerry. Reuter's reported:
Russian troops forced their way into a Ukrainian airbase in Crimea with armored vehicles, automatic fire and stun grenades on Saturday, injuring a Ukrainian serviceman and detaining the base's commander for talks.

A Reuters reporter said armored vehicles smashed through one of walls of the compound and that he heard bursts of gunfire and grenades.

Colonel Yuliy Mamchur, the commander of the base, said a Ukrainian serviceman had been injured and that he himself he was being taken away by the Russians for talks at an unspecified location.

Asked if he thought he would return safely, he said: "That remains to be seen. For now we are placing all our weapons in the base's storage." (Read the rest here.)
Putin achieved his first occupation victory some years ago in Georgia, effectively absorbing the South Ossetia and Abkhazia areas in 2008, but now with Crimea under his control, its the eastern portion of the Ukraine under the gun. Ukraine, along with many of the other east European nations, including the former SSR Baltic States, are more than worried. Demonstrating this, Poland has escalated its desire and efforts to secure a missile defense system:
Poland has decided to speed up its tender for a missile defence system, a defence ministry spokesman said on Thursday, in a sign of Warsaw's disquiet over the tension between neighbouring Ukraine and Russia.

"The issues related with Poland's air defence will be accelerated," spokesman Jacek Sonta said. "Poland plans to choose the best offer for its missile defence in the next few weeks."

The NATO member had planned to reduce the number of bidders by June, but the crisis in Ukraine and concerns about Russia's annexation of Crimea have prompted officials to speed up the timetable. (Read more here.)
Now Russia has massed troops on the Eastern border of Ukraine after running unprecedented 'war games' close by: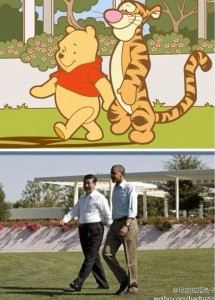 Russian forces gathering on the border with eastern Ukraine may be poised to invade, the White House warned on Sunday, as the government in Kiev said that the prospect of war with Moscow was continuing to grow after the annexation of Crimea.

Speaking after Nato's top commander in Europe voiced alarm about the size and preparedness of the Russian troop buildup, President Barack Obama's deputy national security adviser, Tony Blinken, said President Vladimir Putin may indeed be readying further action.

"It's deeply concerning to see the Russian troop buildup on the border," Blinken told CNN. "It creates the potential for incidents, for instability. It's likely that what they're trying to do is intimidate the Ukrainians. It's possible that they're preparing to move in." (Read more here.)
With all this in mind, Obama, or as he has been referred to in China as "Winnie the Pooh, and Tigger" is pledged to assist and support Ukraine by signed agreement, but it has meant nothing more now than MRE's, or rations if you will, instead of weapons heading to Ukraine.
So, now that Putin has performed unchallenged, what is next? Well there are at least 5 probably scenarios according to a top consultancy on such issues.
Wikistrat, a consultancy that analyzes geopolitical and economic forces using crowd-sourced expertise, has been calculating what could happen next in the region.

In January, Wikistrat analysts forecast the potential for Ukrainian President Viktor Yanukovych to resign (which he did a month later) and for Crimea to request annexation into Russia (which occurred this week).

Recently, 66 analysts spent five days exploring scenarios involving all types of interventions, from small-scale missions against criminals and terrorists to outright invasions and massive cyberattacks.

Here are five plausible and alarming scenarios compiled by Wikistrat senior analyst (and BI contributor) professor Mark Galeotti:
Scenario 1: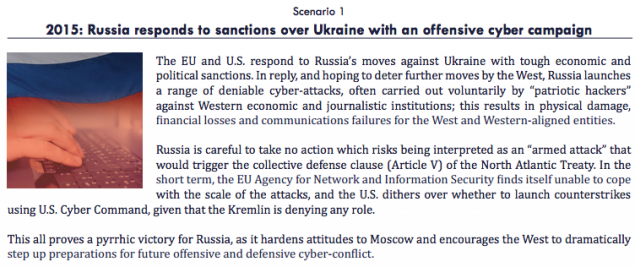 Scenario 2: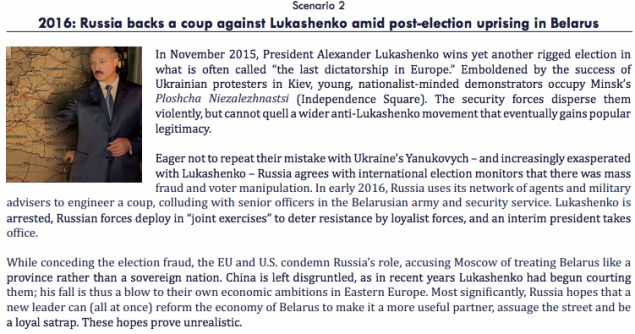 Scenario 3: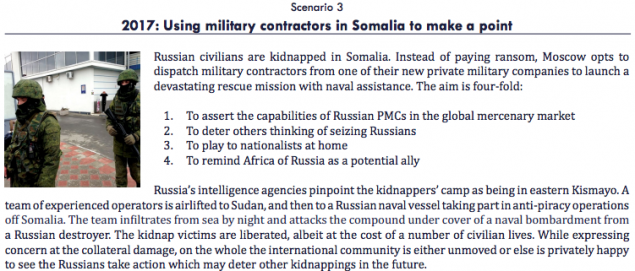 Scenario 4:

Scenario 5: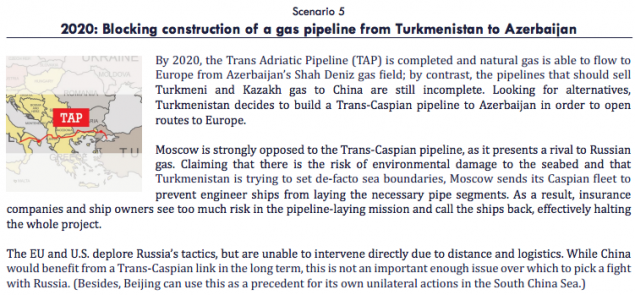 Galeotti then explains why Russia would potentially act in these ways, and the effects of that sort of behavior. These observations encapsulate why Russia discreetly intervenes aboard, how it's done, and the effect of the Kremlin's actions.
Strategic Takeaways: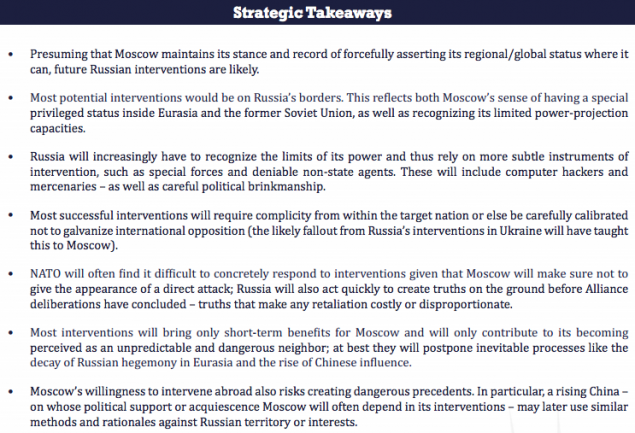 But what is worse, Putin is suing a handful of countries that are in fact, past due, in big numbers on their payment for gas usage.
While Barack Obama is fretting over NCAA basketball brackets, where clearly he was out-gamed on the first day of his predictions, Putin is gaming the West. "Tigger" is being punked again, here in our hemisphere where geo-politics has been ignored for years.
A senior Russian defense official has announced that Moscow is looking to build military bases throughout different countries in Asia and the Western Hemisphere.

According to RIA Novosti, Russian Defense Minister Sergei Shoigu said Russia is looking to build military bases in Vietnam, Cuba, Venezuela, Nicaragua, the Seychelles, Singapore and several other countries.

"The talks are under way, and we are close to signing the relevant documents," Shoigu said, according to RIA Novosti. The newspaper noted that "Moscow currently has only one naval base outside the former Soviet Union – in Tartus, Syria, but the fate of this naval facility is uncertain because of the ongoing civil war in that country."

The comments are probably intended in part to shore up domestic support for Vladimir Putin among Russian nationalists who are likely reassessing his leadership abilities in light of the events in the Ukraine in past weeks.

However, the timing and substance of the comments also suggest that Russia is trying to antagonize the United States because of the collapse of the Russian-backed Ukrainian government last week. (Read more here.)
Perhaps the White House, the NSC and the Pentagon should concentrate on Patriot missiles and go visit out National Geospatial Intelligence Agency for the remainder the of March Madness… (Photo courtesy of Bostinno.)