Editor's Note – Larry Klayman, the noted attorney involved in some of the most important litigation in freedom/liberty cases as well as big government issues has filed a class action suit over the PRISM/NSA revelations and has included one very important point.
That point goes to 'Standing' – was an individual aggrieved or injured? In this case it is one significant couple, parents of a dead warrior hero. A former DoJ lawyer, Klayman knows their game.
Now the door is open to people to join the class action should the court agree and the court will have to concede that there is 'Standing' This was a major issue in so many cases against several named in the suit where courts threw cases out for lack of standing. Court after court failed to allow citizens to redress their government for grievances through the courts in the past, now they must answer.
The specific persons named in the suit as litigants are Charley and Mary Ann Strange on behalf of themselves and all others similarly situated, Philadelphia, Pennsylvania.
They are named because of some very curious and illegal activities they endured, and you will soon learn what happened to them, and that it is directly attributable to the federal government and its overreach into the privacy of their communications.
This is doubly significant because Charley and Mary Ann are the parents of SEAL Team VI member Michael Strange – part of the group killed in Afghanistan on the Chinook CH-47 helicopter with call sign 'Extortion 17'.
This is the incident they and other family members have been investigating in what is one of the earlier scandals committed by the Obama Administration in 2011 that remains unsolved but is beginning to become well known. Were there a few less egregious scandals, this one scandal would rise to the top where it should be in the hearts and minds of all Americans.
In the suit filed yesterday, one section stands out on 'Standing':
24. Plaintiffs and members of the class bring this action because they have been directly affected, victimized and severely damaged by the unlawful conduct complained herein. Their injuries are proximately related to the egregious, illegal and criminal acts of Defendants Obama, Holder, Alexander, McAdam, Vinson, Verizon, the DOJ, and the NSA, each and every one of them, jointly and severely.
The release this week of the PRISM/NSA leaks may be challenged by the government as not having gone after private citizens in public statements, but now they will have to do so under oath with the full weight of perjury and obstruction of justice hanging over their heads.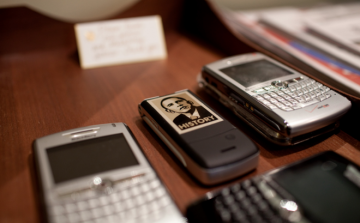 Here is the PDF of the suit as it was filed: PRISM-class action suit
For more on this, click here at Wired.
Klayman Expands Obama- NSA-Verizon Suit Into Class Action
Senator Rand Paul Expresses Support for Klayman's Class Action Lawsuit
Posted at Yahoo News
WASHINGTON, June 10, 2013 /PRNewswire/ — Larry Klayman, the founder of Judicial Watch and now Freedom Watch and a former Justice Department prosecutor, today announced that he has expanded his lawsuit against President Barack Obama, Attorney General Eric Holder, the heads of the National Security Agency (NSA) and Verizon, the entities themselves, and the federal judge, Roger Vinson, who signed the warrant allowing for the alleged illegal violation of the constitutional rights of well over a hundred million subscribers and users, to be a class action lawsuit.
The complaint, which can be found at www.freedomwatchusa.org, was amended yesterday in the U.S. District Court for the District of Columbia. (Case No.  1:13-cv-OO851).
Importantly, and also yesterday on Fox News Sunday, Senator Rand Paul, a strict constitutionalist, expressed support for a class action lawsuit, obviously knowing that Klayman had already filed one since it has been widely reported.
"I applaud Senator Paul for effectively endorsing our lawsuit, and agree with him that it will serve as a vehicle to have tens and perhaps hundreds of millions of Americans rise up against government tyranny, which has grown to historic proportions. Even the New York Times has recently opined that the Obama administration has lost all credibility.
For this venerable newspaper to make such a strong statement shows just how serious the Obama administration's alleged violation of the constitutional rights of citizens has become. For the issue of the preservation of civil liberties is not a left or right issue, but one for all Americans to rise up and fight for. We cannot allow a 'Big Brother', Orwellian government spy on the American people to access their confidential communications to effectively turn 'citizens into its prisoners.'
That is why this class action lawsuit, which all Verizon users are welcome to join, no matter what their political persuasion, will serve as the vehicle for a second American revolution, one that is carried out peacefully and legally – but also forcefully. It now falls on a 'jury of our peers' to make sure that justice is done to end this illegal and coercive power grab – before it, like a malignant cancerous tumor, destroys the body politic of our great nation. Our Founding Fathers would be proud," stated Klayman.
For information contact Klayman Lawfirm: daj142182@gmail.com or (424) 274 2579.
Media Contact: Adrienne Mazzone, 561-750-9800 ext 210, amazzone@transmediagroup.com