Roger Aronoff is the Editor of Accuracy in Media. He is also AIM's Executive Secretary.  Aronoff has worked as a journalist, TV producer, writer and distributor.  He also hosts AIM's show on BlogTalkRadio, "Take AIM."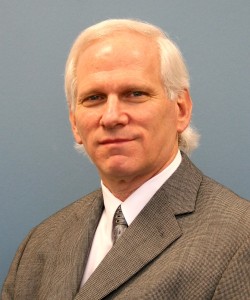 Roger joined AIM in May of 1997 and has written, produced and directed video documentaries that include Confronting Iraq: Conflict and Hope, The Clinton Legacy and TWA 800: The Search for the Truth.
Two of those films—Confronting Iraq (2005) and TWA 800 (2002)—have won top prizes at WorldFest, the Houston International Film Festival.
Other productions for AIM have included AIM's 30 Year War, a musical essay looking at the life and times of AIM, and Every Quarter Century, a tribute to AIM and its founder, Reed Irvine.
Aronoff has appeared as a guest commentator on National Public Radio, Air America, CNN, Fox News, CNBC's "Kudlow & Company," Court TV, Russia Today, and CTV (Canadian TV), among others.
A University of Texas graduate with a B.A. in History, Mr. Aronoff has worked as a freelance journalist in South Africa, a columnist for the Jewish Herald Voice, and as a producer of syndicated radio and TV musical/variety programs, including "Woodstock: Ten Years Later," "Billboard's Artist of the Year," "No Place But Texas," and "Bravisimo."
Aronoff wrote and produced a monthly "Sixty Minutes" style TV series called "Public Disclosure," a joint production of Judicial Watch and the Free Congress Foundation.
He also produced "The Judicial Watch Report," a live, one-hour public affairs/political talk-show.
In 2008 Aronoff produced, directed and co-wrote a documentary that aired on many PBS stations called "Fighting Words: A Tale of How Liberals Created Neoconservatism," which won the top prize at WorldFest in the category of  Political / International Issues, and in 2009 he produced a weekly public affairs show on PBS called "Think Tank with Ben Wattenberg."
Download high-resolution photo
Media Appearances
NPR debate with Victor Navasky of The Nation magazine on media bias
CNBC's Kudlow & Company – Liberal Bias in Newsrooms
FNC's The Fox Report – Deceptive Photos
CNN Newsroom – Coverage of Left-wing vs. Right-wing Extremism
American University Forum – Fact Checking: A Dying Tradition?