By Scott W. Winchell
Jade Helm 15! A story with legs? A conspiracy theory minefield? Or is it a real threat like the way the Obama administration has 'weaponized' so many agencies of our Federal government? Many people see smoke here and therefore believe a fire must be around the corner. But are the theories even feasible on this scale?
Many believe so, and now that a governor, not just any governor, but the new governor of Texas, Gregg Abbott,  has raised his eyebrows, but is it to appease so many who question the size and scope of the exercise? Or, does he have real reason to mistrust anything federal? Many would say yes; after all, did not the former Attorney General constantly go after Texas?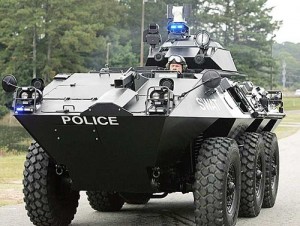 Eric Holder did appear to have hair across his posterior over all things Texas and conservatives, but what about the other states slated to be part of the same exercise? Are they planning to take over Utah and California as well? Really…how would that work?
There are many questions and most arise from a total distrust of the Obama Administration and the Clintons, but its best to think this through logically, even with all the billions of rounds of ammunition the Federal government has procured in recent years.
MG Vallely did tell me that he served on many of these types of exercises in his career, but of course, this one is the largest in 60 years. He mentioned that this type of training does have to take place because of the threats to America. The threat matrix is much greater of late and recent events show us the reach of ISIS , al Qaeda, Hezbollah and so forth – and then there are Iran, Russia, and China. An exercise of this magnitude does send them a message.
It is easy to fall into the trap of hyperbole and look at this through a lens of distrust, but we caution all to look at the macro picture and test anything you hear on the whole spectrum of logic and human nature. If there is a real hidden agenda, think of how hard that secret would be to keep and how many people would have to be in on it – this includes people like our own family members in uniform. People will always talk and most love to share 'secrets.'
Once again MG Vallely and the SUA staff caution our readers to be observant and follow events, but we believe it is best to trust, but verify. After all, these forces are your neighbors and families taking part, and few believe the military, especially Special Forces, would ever be part of some larger conspiracy like Al Sharpton wanting to nationalize all law enforcement.
As always, you be the judge:
Pentagon: Texas has nothing to fear from upcoming military exercise
Defense officials Monday dismissed as "wild speculation" an Internet-fueled claim that a massive summertime exercise called Jade Helm 15 for special operations commandos is a covert operation by President Barack Obama to take over Texas.
That claim was given legitimacy by Texas Gov. Gregg Abbott's order last week for the Texas State Guard to monitor the exercises.
"Operation Jade Helm poses no threat to any American's civil liberties," Army Col. Steve Warren, a Pentagon spokesman, said Monday. "Operation Jade Helm is being conducted by Americans – by, specifically, American special forces personnel."
Jade Helm 15 will be one of the biggest peacetime military exercises in six decades. Starting July 15 and lasting two months, thousands of Army Rangers, Green Berets, Navy SEALS and other special operations forces will simulate war missions in mainly remote areas of Arizona, Florida, Louisiana, Mississippi, New Mexico, Texas and Utah.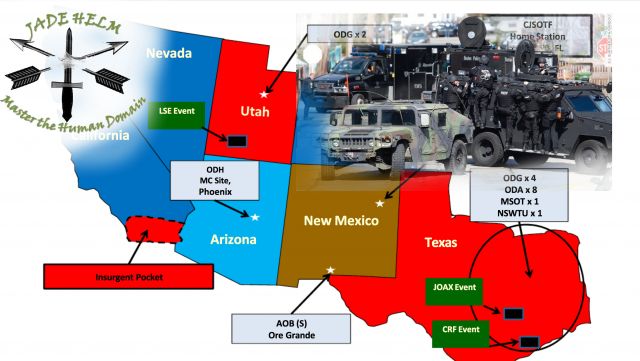 Jade Helm 15 will take place on tracts of both public and private land in the seven states.
"In every case, extensive coordination has been completed with whoever's responsible for that land," Warren said. "In the case of private land, we've spoken and made detailed coordination with the patriotic Americans who have volunteered their land for the use of this important training."
The Texas State Guard said Monday it would follow Abbot's order. Asked by McClatchy whether it felt compelled to mobilize troops in order to monitor the exercises, Lt. Col. Joanne MacGregor, the unit's public affairs officer, responded: "The Texas State Guard stands ready to support the governor of Texas when called upon to serve."
Leaders of the Texas State Guard "are in the process of examining the best way to meet the governor's intent," MacGregor said. She said they are working with the U.S. Special Operations Command "in order to alleviate any possible public concerns."
At the Pentagon, Warren said: "This is training that we've coordinated in great detail with both state and local officials in the various states that we'll be conducting it."
Abbott's order infuriated some fellow Republicans. Former state Rep. Todd Smith, a GOP lawyer from Euless who served in the Texas legislature for 16 years, posted online Saturday what he termed an "open letter" to Abbott.
"As one of the remaining Republicans who actually believes in making decisions based on facts and evidence – you used to be a judge? – I am appalled that you would give credence to the nonsense mouthed by those who instead make decisions based on Internet or radio- or shock-jock-driven hysteria," Smith wrote. "Is there ANYBODY who is going to stand up to this radical nonsense that is a cancer on our State and Party?"
Democrats, too, expressed dismay.
"The first thing the governor should have done when he heard about concerns with U.S. military training is to support our troops and reassure the public that our U.S. military poses absolutely no threat to Texans," said Manny Garcia, executive director of the Texas Democratic Party. "Instead, he gave credence to conspiracy theorists by ordering the Texas State Guard to monitor U.S. military operations."
Abbott, however, on Monday defended his decision.
"We are playing a pivotal role of government and that is to provide information to people who have questions," Abbott told reporters after a prayer breakfast in North Austin, according to the Texas Tribune, a nonprofit media organization based in Austin.
The Texas State Guard, established in 1871, has 1,900 members. Unlike the Texas National Guard, it cannot operate outside Texas and cannot be pressed into national service by the president.
Abbott, 57, took office Jan. 15 after serving as Texas attorney general for more than 14 years. When he ran for governor last year, his campaign website described him as "one of the nation's leading advocates for stopping the federal overreach of the Obama administration."
In a letter to Maj. Gen. Gerald "Jake" Betty last week, Abbott directed the commander of the Texas State Guard to mobilize his forces during Jade Helm 15.
"During the training operation, it is important that Texans know their safety, constitutional rights, private property rights and civil liberties will not be infringed," Abbott wrote.
Abbott's order set off a social media firestorm between his defenders and those who mocked him.
Several people tweeted to say that the Pentagon, with some two dozen U.S. military bases in Texas – including Fort Hood, the nation's second-largest, with 45,000 soldiers – wouldn't need to send in special operations commandos if it wanted to take over the state.
Sen. Ted Cruz, a Texas Republican who is running for president, said Texans were right to be worried.
"You know, I understand the concern that's been raised by a lot of citizens about Jade Helm," Cruz told Bloomberg on Saturday during the South Carolina Republican Party's annual convention.
"It's a question I'm getting a lot. And I think part of the reason is, we have seen for six years a federal government disrespecting the liberty of the citizens, and that produces fear.
When you see a federal government that is attacking our free speech rights, our religious liberty rights, our Second Amendment rights, that produces distrust as to government."
Not all Texans have reacted with hostility to Jade Helm 15. After the Army made presentations to the Big Spring City Council and the Howard County Commission, two local agencies in West Texas, the Big Spring City Council passed a resolution granting the Army permission to train within its city limits.
The Pentagon has been criticized in the past for having failed to give advance notice to residents of areas that hosted training exercises.
People in a Houston neighborhood were terrified in 2013 when special operations troops swooped into a local school as a part of an exercise.