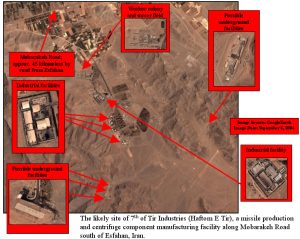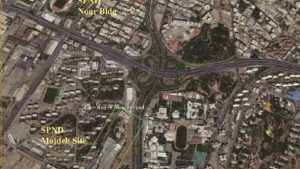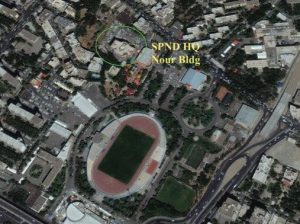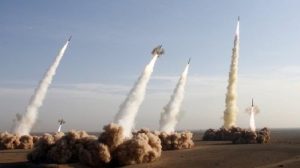 Iran Nuclear Development Program – Part Three
Two Nuclear Programs of Iran
Hafte Tir Site
            Just being released ………via Stand Up America US (MG Paul Vallely)
The Hafte Tir site belongs to the Defense Ministry and is in the military zone of the Hafte Tir Military Industrial complex near the city of Isfahan in a mountainous area. It is adjacent to the Isfahan-Shiraz highway, about 10 Km from the town of Mobarakeh southwest of Isfahan. The site was constructed in secrecy under the supervision of the government and Imam Hossein University of the IRGC. IRGC BG Mohsen Fakhrizadeh directly supervised the construction project.
In addition to all the security advantages and its location far removed from public sight and cover up activities without raising any suspicion. To access the site, one must pass through four layers of security and check-points. The Ministry of Intelligence has a robust presence and directly supervises the site's security safeguards.
The research site related to nuclear activities is located inside of a tunnel and contains four galleries. Since Hafte Tir military industries in Isfahan constitutes a major part of the regimes ammunition production, the cover of a conventional military site protects the work and keeps the shroud of secrecy. Intel probes proved that the same individuals and officials in the construction of the Fordow enrichment site were also directly involved in the construction of this site.
The Fordow site was originally a military site until it was revealed and eventually the international community exerted enough pressure to gain access to the site. After revelation of this site by inside intel to the outside world, the regime made some changes in the location and location of this project in the Hafte Tir complex. Workshops in this location were used in the past to produce centrifuge components. This site still has the capability to produce these components clandestinely.
End of this third edition of the intel report………………" Iran's Nuclear Core"
*Published and authorized by National Council of Resistance of Iran.