By SUA Staff – What is happening to the care of our veterans? Either they have to wait for years for treatment and/or get resolution of claims, or they are being branded as incompetent because of PTSD issues and having the right to bare arms removed for ever. These are just a few of the complex issues facing our warriors and their families.
General Shinseki was appointed as the Secretary for Veterans Affairs four years ago to fix these problems.
Obama appointed Shinseki, the first four-star Asian-American General on Pearl Harbor Day in 2008 and he was applauded as the answer to the VA's issues.:
"We owe it to all our veterans to honor them as we honored our Greatest Generation," the President-elect said. "Not just with words, but with deeds." General Shinseki's appointment has garnered the support and praise of veterans' organizations. 

Veterans for Common Sense released a statement in "strong" support of Shinseki.

The statement read: "In February 2003, General Shinseki honestly and correctly assessed our nation's military needs before the invasion of Iraq in March 2003. This same level of candor and honesty will serve President-elect Obama well so he can quickly and accurately identify VA's many challenges and then implement responsible solutions that take into consideration our veterans' needs and concerns."
But, four years later, organizations, veterans, and now the Speaker of the House are expressing great concern:
Today, Congressman John Boehner (R-West Chester) released a letter to Secretary of Veterans Affairs (VA) Eric Shinseki requesting information and calling for action on the alarmingly high backlog of compensation claims in Ohio despite the VA's announcement of a transformation plan at the Cleveland Veterans Affairs Regional Office (VARO) in the summer of 2012.

As noted in the letter, the Cleveland (VARO), responsible for handling claims from Boehner's Eighth Congressional District and other areas, is currently processing claims in an average of 334 days – above the national average of 272 days, and well above the VA's own stated goal of 125 days.  Since the transformation process officially began at the Cleveland VARO in July 2012, the average time to process a claim has increased by 20 percent, or about 56 days.

"I was hopeful the new system would provide a quicker and more efficient claim approval process, but unfortunately I have been disappointed and disheartened by the results," said Congressman Boehner. "My office is currently handling nearly 100 unresolved claims cases that are awaiting answers from the Cleveland VARO.  From a veteran who has already been waiting more than a year to simply add her newborn daughter as a dependent, to a veteran who submitted his claim more than two years ago and has yet to receive an answer, the examples of systematic failures being reported by my constituents in the Eighth District and across Ohio are shameful. The more than 50,000 veterans currently living in my Congressional District, and all of our nation's veterans, deserve better, and I will continue to raise concerns until the system works the way it should." (Read the entire letter here and here.)
Compounding these issues is the high level of PTSD cases suffered by a great many veterans, a high suicide rate, and veterans turning to crime and drugs. It is an embarrassing situation, in fact so embarrassing, there was no public release of a report on the subject by Shinseki and the VA. Fortunately someone did find the report:
The Department of Veterans Affairs has quietly released a new report on post-traumatic stress disorder, showing that since 9/11, nearly 30 percent of the 834,463 Iraq and Afghanistan War veterans treated at V.A. hospitals and clinics have been diagnosed with PTSD.

Veterans advocates say the new V.A. report is the most damning evidence yet of the profound impact multiple deployments have had on American service men and women since 9/11. Troops who've been deployed multiple times to Iraq and Afghanistan are more than three times as likely as soldiers with no previous deployments to screen positive for PTSD and major depression, according to a 2010 study published by the American Journal for Public Health.

The report, which revealed that 247,243 veterans from the Iraq and Afghanistan Wars have been diagnosed with PTSD, was buried on the V.A.'s website without fanfare. "As far as we can tell, V.A. didn't tell anyone these numbers were made public," says veterans advocate Paul Sullivan at Bergmann & Moore, a law firm that focuses entirely on veteran disability issues. "No press release. Nothing. I actually found the report while searching for new data. I simply changed the V.A.'s web address from second quarter to third quarter by altering one digit, and the new numbers appeared. Magic, eh?" (Read more here.)
Many sufferers of PTSD are simply being pushed out the door or declared incompetent and if it were not for the recent killing of former SEAL and war hero Chris Kyle and his friend Chad Littlefield by former Marine Eddie Ray Routh the subject may still lay hidden from view. Routh was released just two days prior to the shooting. Now the situation does beg the question, how many returning veterans are thrown under the bus with regard to their mental capacity when in fact, they are healthy and completely functional, or are they? Who is making these judgments and why? This very disturbing when it is coupled with what is now happening to our veterans.
Unfortunately, a label has now been attached to returning veterans along with many other citizens over the perceived likelihood that there is a homegrown terror threat in all of us. This has been widely publicized when written directives and training curricula were drafted by the Department of Homeland Security without so much as a whimper or strong reactions from most but the dedicated rational patriotic Americans across the land.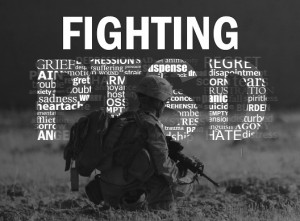 Now many veterans are just kicked out the door, but what is worse is that many are receiving notice that they can no longer own weapons. Just what is the Department of Veteran Affairs using to disarm veterans? Well, there is a well coordinated internal document recently uncovered that address all the steps that Veteran Administrations across the country use to affect veterans competency, and therefore owning firearms. See the lengthy form and instructions here.
In recent days, in has come to our attention that veterans are receiving letters that prohibit veterans from transporting, purchasing, possessing or receiving firearms. This comes without some formal investigation or rationale for these demands by the Department of Veteran Affairs. The actual letter can be read here in its entirety but here is a summary from a column written by Constitutional Attorney Michael Connelly, J.D.:
How would you feel if you received a letter from the U.S. Government informing you that because of a physical or mental condition that the government says you have it is proposing to rule that you are incompetent to handle your own financial affairs? Suppose that letter also stated that the government is going to appoint a stranger to handle your affairs for you at your expense? That would certainly be scary enough but it gets worse.

What if that letter also stated: "A determination of incompetency will prohibit you from purchasing, possessing, receiving, or transporting a firearm or ammunition. If you knowingly violate any of these prohibitions, you may be fined, imprisoned, or both pursuant to the Brady Handgun Violence Prevention Act, Pub.L.No. 103-159, as implemented at 18, United States Code 924(a)(2)."? (Read the rest here.)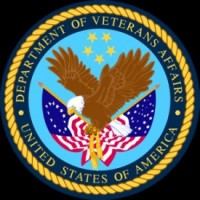 In a vacuum, each of the above issues should raise the hair on the backs of every American's neck, but when you also take into account the recent marquis topic of gun control, things get a bit scary.
Instead of focusing on or economic woes, our interactions in so many problematic lands, or getting America back to work, we have a President who wants to focus gun control, climate change, and women in combat as he spoke in the State of the Union Address and his Inauguration.
He was for the 'sequester' before he was against it, even though his administration dreamed it up, now the veterans may be adversely affected even more deeply.
It is time now for all retired military and active soldiers to have their voices heard, perhaps this can be a start of that dialogue. We grieve for those that no longer walk with us because they gave their all in a combat theater and certainly those at home who are victims of deranged gunmen. We must have an active debate on the effective treatment of PTSD and the obscure decisions by the Department of Defense via the Department of Veteran Affairs to disarm veterans.
Lawmakers have enabled agencies to create regulations and procedures but sadly these have become judge and jury on all citizens and they are drunk with the power of the pen and their ideological agendas. Gun related murder is not about the gun, its about the metal state of the shooter. Even those who do such great work for our wounded warriors cannot seem to leave their ideological agendas at the door as was recently revealed.
Now it seems, even the Wounded Warriors Project is getting political with an anti-gun policy. Even so, we still hope you will support them as they do so much good.