Editor's Note – A deeper look into how 'Anonymous' was wrapped up by the FBI. But what about these tactics? Was harm inflicted upon eventual victims while the FBI was condoning attacks to pile up the evidence?
How Anonymous Picks Targets, Launches Attacks, and Takes Powerful Organizations Down
By Quinn Norton – Wired Danger Room
No one but Hector Xavier Monsegur can know why or when he became Sabu, joining the strange and chaotic Internet collective known as Anonymous. But we know the moment he gave Sabu up. On June 7, 2011, federal agents came to his apartment on New York's Lower East Side and threatened the 28-year-old with an array of charges that could add up to 124 years in prison. So Hector Monsegur, who as Sabu had become a mentor and icon to fellow members of Anonymous, surrendered his online identity to a new, equally faceless and secretive master: the FBI.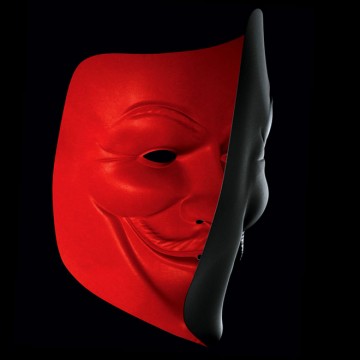 For the next eight months, Sabu continued to rage across the Internet as a core member of AntiSec, a blackhat hacking group within Anonymous. He helped to deface government and corporate websites and even helped bring down the private intelligence firm Stratfor—all, apparently, with the FBI's blessing as it quietly gathered logs on Monsegur's fellow "anons."
Law enforcement officials later told Fox News that Monsegur was working out of the FBI offices "almost daily" in the weeks after he pleaded guilty in August and then from his own home thereafter, with an agent watching his activity 24 hours a day. Sometimes agents were even posing as Sabu directly.
On Christmas, just after the Stratfor hack, Sabu and I happened to be logged into the same channel on IRC, the chatting protocol that serves as the medium through which most Anonymous members planned large-scale operations. I asked the AntiSec members if they were worried about a law enforcement response to Stratfor. Sabu shot back:
we're used to that heat

we survived the first rounds of the raids
He was referring to a series of arrests that past summer that had scooped up, worldwide, at least 80 alleged participants in the group. At the time, it was hard to fault his reasoning, since those arrests seemed to have done nothing to slow the group's terrifying onslaught in 2011.
It was a year in which Anonymous burst into the geopolitical consciousness of the world, assisting Arab Spring activists and attacking the security industry, bedeviling law enforcement and intelligence agencies, carrying out countless hacks against Sony and other large corporations. As protest movements spread to the West, Anonymous provided them with crucial logistics (not to mention a great deal of media attention), from the BART protests in San Francisco to the Occupy actions across the US and overseas. Anonymous had figured out how to infiltrate anything, how to mobilize not just machines but physical bodies, all around the globe.
But Sabu hadn't survived the first rounds of the raids, and thanks to the evidence he helped the Feds gather, more anons wouldn't survive the next round. In February, Interpol rounded up 25 more alleged participants worldwide, and a few days later the FBI revealed Monsegur's cooperation to the news media. Soon five more arrests were made, one from AntiSec and four from LulzSec, another hacker arm of the collective.
The mood on the IRC channels, which at Christmas had been cocky and defiant, modulated to a genuine sadness. One anon wrote plaintively about getting programming advice from Sabu. Another summed up the general feeling among the anons about Sabu's cooperation with the FBI:
In 2011, Anonymous figured out how to infiltrate anything, to mobilize not just machines but bodies. It was merely a speed bump for the collective but a massive emotional bitchslap for individuals
Was it really just a speed bump? It was impossible to say for sure, because Sabu's arrest cut to the heart of what Anonymous claimed to be, of how it claimed to organize itself. Or, more accurately: its claim that it did notorganize itself, that it had no leaders and yet boasted participants so innumerable ("We are Legion," as one of its popular slogans blares) that no ten or hundred or thousand arrests could ever stop it. But in Sabu the FBI had nabbed an anon who was not easy to replace. No one could deny he had served as a crucial force in many of 2011′s most spectacular hacking campaigns.
Presumably the anons arrested on the evidence he helped gather were talented hackers, too. For years, when anyone tried to claim they had uncovered the leader, or leaders, of Anonymous, the group's members would belittle them online and then sometimes hack them for good measure. Now, with these arrests, Anonymous' whole self-conception was being put to the test.
The possibility that Anonymous might be telling the truth—that it couldn't be shut down by jailing or flipping or bribing key participants—was why it became such a terrifying force to powerful institutions worldwide, from governments to corporations to nonprofits. Its wild string of brilliant hacks and protests seemed impossible in the absence of some kind of defined organization. To hear the group and its defenders talk, the leaderless nature of Anonymous makes it a mystical, almost supernatural force, impossible not just to stop but to even comprehend. Anons were, they liked to claim, united as one and divided by zero—undefined and indefinable.
In fact, the success of Anonymous without leaders is pretty easy to understand—if you forget everything you think you know about how organizations work. Anonymous is a classic "do-ocracy," to use a phrase that's popular in the open source movement. As the term implies, that means rule by sheer doing: Individuals propose actions, others join in (or not), and then the Anonymous flag is flown over the result. There's no one to grant permission, no promise of praise or credit, so every action must be its own reward.
What's harder to comprehend—but just as important, if you want to grasp the future of Anonymous after the arrests—is the radical political consciousness that seized this innumerable throng of Internet misfits. Anonymous became dangerous to governments and corporations not just because of its skills (lots of hackers have those) or its scale but because of the fury of its convictions.
In the beginning, Anonymous was just about self-amusement, the "lulz," but somehow, over the course of the past few years, it grew up to become a sort of self-appointed immune system for the Internet, striking back at anyone the hive mind perceived as an enemy of freedom, online or offline. It started as a gang of nihilists but somehow evolved into a fervent group of believers. To understand that unlikely transformation, and Anonymous' peculiar method of (non)organization, it is necessary to start at the very beginning.
Read the rest here.