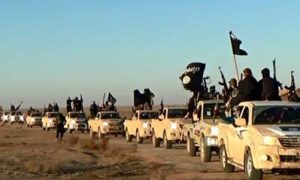 EYES ON ISIS
Experts turn out 'counterjihad'
blueprint for America
Concerned because U.S. foreign policy lacks national security objectives for Mideast, N. Africa
By F. Michael Maloof
WASHINGTON –
A plan to defeat the "global jihad movement" has been released by a team of national security experts who say it offers a blueprint for a "counterjihad security architecture for America" to confront what they call the "existential struggle of our time."
The Legacy National Security Advisory Group, founded by retired Army U.S. Maj. Gen. Paul Vallely under the auspices of his Stand Up America US foundation, claims U.S. foreign policy has fallen short in setting goals for the region under Obama that encompasses the Middle East and North Africa.
"The U.S. has limited national security objectives in the MENA region, but they are important and must be precisely defined," Vallely told G2Bulletin.
He said the objectives of the blueprint are to defend U.S. diplomatic, intelligence and military assets in the region, keep open the naval, maritime and commercial sea lanes and defend the free passage of oil and other commercial goods.
In addition, he said, the United States must make sure critical waterways such as the Strait of Hormuz, Bab al-Mandab, the Red Sea and Suez Canal are not controlled by that jihadists or other forces "hostile" to the U.S. and the West.
The plan also calls for defense and support of regional allies to include Egypt, Israel, Jordan and the Kurdish people.
In effect, Vallely said, the United States must seek a balance of power in the MENA region, rebuild the military and defeat the ISIS – "global jihad movement."
The Legacy blueprint also said it is important to help create a "balance of power" between Shiite and Sunni Islamic forces, while avoiding actions to further destabilize the region "unless compelled in defense of other core U.S. national security objectives."
"We must understand that fashionable policies like 'exporting democracy. COIN (counterinsurgency) winning hearts and minds' and 'nation building' are futile among societies of Islamic law (Sharia) and have showed no success. America must move the strategic "Lily Pad" concept and doctrine as articulated by MG Vallely in other published documents.
"Sometimes accepting local strongman rule that supports U.S. and Western interests, even though not democratic, is the lesser of two evils when the alternative would be either chaos or an Islamic jihad-and-Shariah takeover," the document said.
It also calls for rebuilding the U.S. military "ASAP" (as soon as possible), given that sequestration has "decimated" U.S. military readiness, hindering its efforts to respond effectively to "national security requirements."
It also said that Sharia law is a threat, calling on the White House to formulate and implement a national security strategy that "defines Islamic Law (Sharia) as an enemy threat doctrine."
"It must be a priority objective of this new National Security Strategy to deter and defeat Islamic jihad globally," the Legacy document said. "To do that, it will be necessary that U.S. national security leadership understand that the Sharia threat is advanced by way of jihad, which may be kinetic or non-kinetic."
It also called for the White House and the intelligence community to "remove the jihadist penetration of and influence operations against the U.S. government, especially at top levels of national security."
The blueprint particularly singled out Iran with its weapons of mass destruction programs, especially "nuclear and electromagnetic pulse (EMP) programs and international continental ballistic missile delivery systems."
It said these pose an "existential threat to the U.S. mainland as well as to regional allies like Israel."
The Syrian Renaissance (Rebirth, Restoration and Rebuilding of Syria) has just been launched by SUA.
Michael Maloof, senior staff writer for WND/ G2Bulletin, is a former security policy analyst in the Office of the Secretary of Defense. Maloof is author of "A Nation Forsaken—EMP: The Escalating Threat of an American Catastrophe," the e-book, "ISIS Rising: Prelude to a neo-Ottoman Caliphate.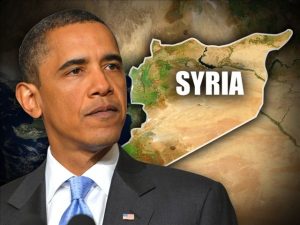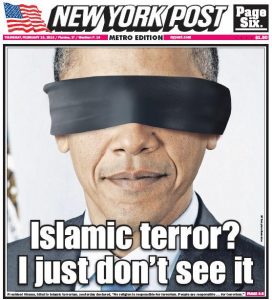 America First Million Member Sign-Up
Please join us in our commitment to promote American exceptionalism, freedom, our Constitution,  our American way of life, and our safety and security by making a donation and subscribing to our periodic newsletters and messages by donating below.