Editor's Note – This Department of Defense Cyberspace 14-page report speaks to the new Rules of Engagement (ROE) that will be applied to cyber space wars on hacking, intelligence theft, and viruses. Investigations and evidence will now likely be met with military action in spite of the group, the government, or the hired guns behind cyber hacking and damage. Hacking is now considered as acts of aggression by the Department of Defense and fair warning has been delivered to targets that appear to be complicit. This may result in a new kind of arms race, which has the probability of seizing deeper national security systems and missile systems. Hacking is a proxy war condition, this will require careful and calculated decisions.
Download the report here: NDAA Section 934 Report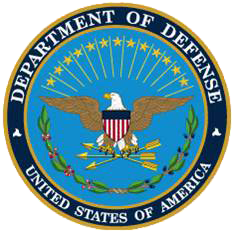 Department of Defense Cyberspace
Policy Report
A Report to Congress
Pursuant to the National Defense Authorization
Act for Fiscal Year 2011, Section 934
November 2011
Introduction
This report is submitted in accordance with the requirements of Section 934 of the Ike Skelton National Defense Authorization Act (NDAA) for Fiscal Year 2011. Cyberspace is a critical enabler to Department of Defense (DoD) military, intelligence, business and, potentially, civil support operations. While the development and integration of cyber technologies have created many high leverage opportunities for DoD, our increasing reliance upon cyberspace also creates vulnerabilities for both DoD and the Nation.
To more holistically capture these dynamic challenges and opportunities, the Department published the Department of Defense Strategy for Operating in Cyberspace (available at www.defense.gov/news/d20110714cyber.pdf), which identifies five distinct, but interrelated strategic initiatives to support DoD's cyberspace operations and its national security mission:
Treat cyberspace as an operational domain to organize, train, and equip so that DoD can take full advantage of cyberspace's potential in its military, intelligence, and business operations;
Employ new defense operating concepts, including active cyber defense, to protect DoD networks and systems;
Partner closely with other U.S. Government departments and agencies and the private sector to enable a whole-of-government strategy and a nationally integrated approach to cybersecurity;
Build robust relationships with U.S. Allies and international partners to enable information sharing and strengthen collective cybersecurity; and
Leverage the Nation's ingenuity by recruiting and retaining an exceptional cyber workforce and enabling rapid technological innovation.
Download the rest of the report here: NDAA Section 934 Report