A Message To President Trump from MG Paul Vallely, U.S. Army (ret.) with an Update on Murder and the Benghazi Cover Up!
Maj. Gen. Paul Vallely (U.S. Army, Ret.) was recently on Conservative Commandos Radio Show to discuss new information he has on Benghazi. Was there a stand-down order while the Special Mission Compound and CIA Annex were under attack that night in 2012? Why didn't the military send forces to attempt to help those Americans attack in Benghazi that night?
What is the DOJ, the FBI, the CIA, the Intel Community, the Department of State, and Congress hiding?

SUA has proprietary intel concerning the greatest crimes ever committed against the American people.
STEALING HOME.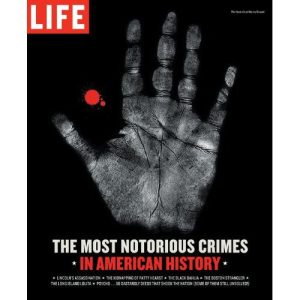 Important information on "Secretary of State" Hillary Clinton and the Department of State:
More VIP Revealing Facts on Benghazi!
White House notified immediately! Assets available were told to stand down!
MG Paul Vallely and American patriots involved in communications during the Benghazi murders by omission and crime scene staging and the 13 hours and a Training Mission at the time are interviewed by Audrey Russo.

Editor's Note:
Diplomatic cables and much more were exposed for years prior!
"Cybersecurity"
EU Investigating Report of Massive Hacking on Diplomatic Cables
By Natalia Drozdiak
The European Union is investigating "a potential leak of sensitive information" following a report that hackers breached the bloc's diplomatic communications network.
Using techniques similar to those used by an elite unit of China's People's Liberation Army, hackers downloaded cables over a period of three years, according to the report by the New York Times published late Tuesday.
In response, a spokeswoman for the European Council said Wednesday they were "aware of the allegations" and "actively investigating the issue."
China hacked US Army transport orgs TWENTY TIMES in ONE YEAR
FBI et al knew of nine hacks – but didn't tell TRANSCOM
By Darren Pauli 18 Sep 2014 
Sophisticated Beijing-backed hackers raided civilian organisations responsible for the movements of US troops and equipment 20 times in one year of which only two were detected by the responsible agency, an audit report has found.
Contractors underneath the US Transportation Command (TRANSCOM) agency were hacked a total of 50 times, which included less sophisticated attacks made by actors not identified by the US Government as being on China's payroll.
The audit was conducted in the 12 months to June 2013 based on information provided by the Federal Bureau of Investigations, Defense Security Services, Defense Cyber Crime Centre, and the US Air Force and 11 contractors.
TRANSCOM was responsible for tapping civil transport organisations for wartime operations described as "key" in the report Inquiry into Cyber Intrusions Affecting U.S. Transportation Command Contractors [pdf] declassified overnight.
Senate Armed Services Committee members said the intrusions were unacceptable and a sign of aggression on the part of Beijing.
"These peacetime intrusions into the networks of key defense contractors are more evidence of China's aggressive actions in cyberspace," committee chairman Senator Carl Levin said.
"Our findings are a warning that we must do much more to protect strategically significant systems from attack and to share information about intrusions when they do occur."
Ranking member Senator Jim Inhofe called for a "central clearinghouse" for critical contractors to report possible hacks.
The audit found intrusions including the compromise or theft of email accounts, documents, passwords and code.
It also revealed a Civil Reserve Air Fleet contractor lost flight details, credentials and its email encryption key while systems on a TRANSCOM contractor ship were hacked multiple times.
The committee behind the report said TRANSCOM and its contractors lack a universal definition of what constituted a compromise.
It further criticised the reporting structure and said the FBI and Department of Defence knew but did not tell the Pentagon of nine separate intrusions of TRANSCOM contractors.
The committee updated its version of the National Defense Authorisation Act for Fiscal Year 2015 to direct the Secretary of Defense to designate operationally critical contractors and impose tighter reporting requirements for breaches suspected to be pulled off by nation-states.
The audit findings follow the naming by the US Government of five members of the Chinese People's Liberation Army it claimed were behind an eight-year hacking campaign against some American companies to steal commercially sensitive information. ®
"Chinese military cyber attacks revealed in the report included a contractor who was compromised between 2009 and 2010 and lost emails, documents, user accounts, passwords and source code, indicating the penetration gain broad access. "
"From June 1, 2012 to May 30, 2013, 50 successful intrusions were made into contractors' systems, and of those, 20 were attributed to an advanced persistent threat (APT). But that wasn't the most disconcerting finding, according to the report's executive summary.
"Of those APT-linked intrusions, TRANSCOM was made aware of only two, a troubling finding given the potential impact of cyber intrusions on defense information and operations," the report said."
Now over to Tivoli, Italy.
'We could have been there': Squadron member speaks out on stalled Benghazi response
By Fox News
May 12, 2016
His squadron got the alert: a "real world mission was going down."
The team – at Aviano Air Base in northeastern Italy – raced to the field and was briefed, as planes were armed and prepared to launch. Hundreds of miles away, fellow Americans were under attack in Benghazi.
"There were people everywhere," said the witness, who was on the ground that night but wished to remain anonymous. "That flight line was full of people, and we were all ready to go" to Benghazi.
Only they were waiting for the order. It never came.
"The whole night we were told that we are waiting on a call," he told Fox News.
This account is from a squadron member at Aviano the night of the Sept. 11, 2012, terror attack in Benghazi. The source, the first in his squadron to speak out publicly since that attack, is going public to explain – in his view – that more could have been done to save Americans under attack that night.
He asked that his identity be protected for fear of retribution. He says others in his squadron also have wanted to talk about Benghazi from the beginning, but no others have been interviewed and all are afraid of the potential backlash from speaking out.
"I'm not trying to give away any type of [information] that could ever harm the military," the source told Fox News. "That is never my plan. I feel that some things need to come to light."
Namely, he said, that a team was ready to go that night to help protect Americans under fire in Benghazi – an account that runs counter to multiple official reports, including from a House committee, a timeline provided by the military and the controversial State Department Accountability Review Board investigation, which concluded the interagency response to Benghazi was "timely and appropriate."
The source said: "I definitely believe that our aircraft could have taken off and gotten there in a timely manner, maybe three hours at the most, in order to at least stop that second mortar attack … and basically save lives that day."
Former Navy SEALs Tyrone Woods and Glen Doherty were killed in that second wave. Ambassador Chris Stevens and information officer Sean Smith were killed in the initial attack on the main compound.
"We could have been there. That's the worst part," the source said.
The source who spoke with Fox News challenged the military claim that a re-fueling tanker wasn't available. He said American jets routinely refuel by using what's called a "hot pit maneuver," which allows the jets to land and then get fuel without shutting off the engines.
Multiple sources say there were multiple locations available the night of the attack.
He said they were waiting on the call, though, through the night. The men say they didn't truly learn about the mission they had missed until they returned home the next day from the airfield and saw the reports about the Benghazi attack on the news.
Many still don't talk about the subject and some insist it has hurt morale within the squadron because "people know we were stationed there and didn't respond."
The same frustrations have compelled Mike, a former team sergeant for a military anti-terror quick reaction force, once known as the CIF, to talk.
"For some reason they were all shut down, and I think it leads back to a policymaker somewhere because nobody in the military is going to shut down an operation," he said. On the night of the attack, Mike was at Delta Force headquarters in the U.S. monitoring the events as they happened.
"We had hours and hours and hours to do something … and we did nothing," he said.
Despite the claim by former Secretary of State Hillary Clinton and the State Department that nothing more could have been done, a Freedom of Information Act lawsuit recently revealed that Department of Defense Chief of Staff Jeremy Bash immediately offered assistance to the State Department on the night of Sept. 11, saying forces could move to Benghazi and "they are spinning up as we speak."
Mike echoed that: "I know everything was spun up and nothing was done."
He added: "At our level, we were doing everything we were supposed to be doing. At everybody else's level above us, it was political."
In June 2014, Delta Forces captured Abu Khattala, a man now charged in the attack.
Mike, though, said Khattala is a low-level operative and not one of the terror cell leaders. He said the U.S. could have collected intelligence leading to "bigger fish" had the U.S. acted sooner following the attack.
Meanwhile, while Democrats have called the House investigation into the Benghazi attacks a waste of time and money, committee Chairman Trey Gowdy, R-S.C., says his committee has uncovered new facts – but does admit they still are having issues finding witnesses.
"It's been very frustrating," Gowdy told Fox News.
In response to Fox News' reporting, he also issued a statement saying it is "deeply troubling there are individuals who would like to share their stories, but have not because they are afraid of retaliation from their superiors."
The two men who spoke with Fox News have not spoken with the committee.
Crime Scene Staging 101 : LYONS: Benghazi was a planned tragedy
Editor's Note: From our great friend Adm. James "Ace" Lyons, USN (ret) and our friends at WND.com (from 2014). With special thanks to The Citizens Committee on Benghazi and The Legacy National Security Group.

James A. Lyons, U.S. Navy retired Admiral, was commander-in-chief of the U.S. Pacific Fleet and senior U.S. military representative to the United Nations.
Travel Advisory:

The road to Benghazi = time and distance. En route. What to wear when visiting each city.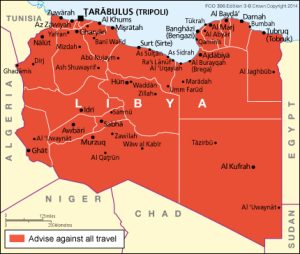 LYONS: Benghazi was a planned tragedy
The event was no surprise, and the massive cover-up appalls
By James A. Lyons – – Monday, March 3, 2014
ANALYSIS/OPINION:
The recent reports by the bipartisan Senate Intelligence Committee and the House Armed Services Committee make clear that no organization in the chain of command, including the White House, should have been surprised by the tragic events that occurred at our Benghazi Special Mission Compound (SMC) on Sept. 11, 2012.
Clearly, there was both strategic and tactical warnings.
The security situation in eastern Libya, particularly Benghazi, was out of control. Trying to explain our failure to protect the SMC as a lack of appreciation of the seriousness of the deteriorating security situation or incompetence does not pass muster. This was a planned event and explains the massive cover-up.
There were numerous hostile acts leading up to the attack on the compound. For example, on April 6, 2012, an attack with improvised explosive devices was conducted on the outer wall of the compound.
On May 22, the Benghazi International Red Cross office was hit by two rocket-propelled grenades. On June 1, a car bomb exploded outside the Benghazi hotel where the British ambassador was staying. On June 6, an IED blew a hole in the compound's perimeter wall. On June 7, Ambassador J. Christopher Stevens requested two mobile security teams for his protection but was denied by the State Department.
On June 11, the British ambassador's convoy was hit by RPGs. On June 17, the U.K. closes its Benghazi consulate, and the International Red Cross closes its office. On June 19, the Tunisian Consulate is stormed by the rebel group Ansar al Shariah.
Then on July 9, the U.S. Embassy in Tripoli requests continued security support for an additional 60 days, but receives no answer from the State Department.
On Aug. 2, Stevens requests 11 additional personal-security bodyguards. He calls the security situation unpredictable and violent, but his requests are turned down by State. Stevens sent a cable to State on Aug, 16 stating that the compound cannot withstand a coordinated attack.
The State Department's reaction was to withdraw the three Quick Reaction Units at our embassy in Tripoli under the command of Col. Andy Wood over the objection of the embassy and Col. Wood.
At this point, AFRICOM offers to provide additional security, but Stevens feels compelled to turn down the offer owing to State denying all his requests for increased security.
The State Department turning down all of Stevens' requests for increased security as well as drawing down security assets in country is more than puzzling, particularly since an internal State Department analysis completed two months after the compound opened stated that unless security was increased, the compound should be closed. This assessment is buried in the Accountability Review Board (ARB) report.
The question that needs to be answered is, with the out-of-control security situation in eastern Libya, why were there no contingency plans or forces pre-positioned ready to respond to potential attacks on the anniversary of 9/11?
According to one report, the administration was focused on Tunisia, not Libya. Mind-boggling. Nonetheless, if that were the case, where were the forces positioned to respond to an attack on Tunisia?
On the day of the attack, according to a report in The Guardian, the readiness of the ambassador's five-member security detail raises questions. Three of the four agents with Stevens, according to the report, left their rifles, helmets and body armor in another area under orders by Secretary of State Hillary Rodham Clinton, which was confirmed by the ARB report.
This makes no sense, given that standard operating procedures in a hostile environment require that weapon be kept at the ready all times. Another question that needs to be answered: Why would the secretary of state give such an order?
Based on numerous reports, the Obama administration and every organization in the chain of command knew almost instantly that this was a terrorist attack on the SMC.
Within hours, it was known that the attack was executed by Ansar al Shariah, which is a coalition of Islamic and Salafist rebel groups linked to al Qaeda, al Qaeda in the Islamic Maghreb, Libyan Islamic Fighting Group and the February 17th Martyrs Brigade.
It should not be overlooked that the February 17th Martyrs Brigade was tasked with supporting the U.K.-based Blue Mountain Security Group that had the contract from our State Department to provide security for the compound.
According to my source, who is a confidential informant for the FBI, the Blue Mountain Security Group is a cover company for MI-6. My source also told me that the February 17 Martyrs Brigade contract personnel were positioned near the compound the day of the attack and were ready to respond but never received orders to execute. Interesting.
My FBI confidential informant has also confirmed my assessment on the Lou Dobbs TV show in October 2012; namely, that this was an operation that went terribly wrong.
According to my source's in-country contacts, there never was any intention to kill Stevens. He was supposed to be kidnapped and held as a hostage in exchange for the release of the blind sheik, Omar Abdel Rahman. It should be recalled that this was the No. 1 objective of then-Egyptian President Mohammed Morsi in his Washington visit in 2012.
All the unanswered questions and the truth of what actually took place at our Benghazi compound that cost the lives of four Americans can only be resolved by the formation of a special committee with subpoena powers.
House Speaker John A. Boehner, appoint such a committee as called for by Resolution 36 put forth by Rep. Frank R. Wolf, Virginia Republican, and restore integrity to the office of the speaker.
James A. Lyons, U.S. Navy retired Admiral, was commander-in-chief of the U.S. Pacific Fleet and senior U.S. military representative to the United Nations.
Editor's Note: For a reason…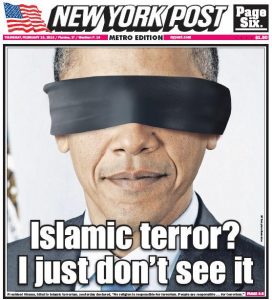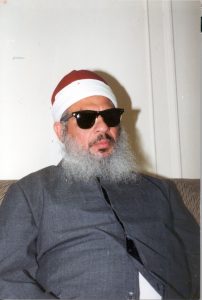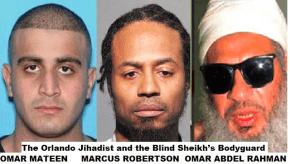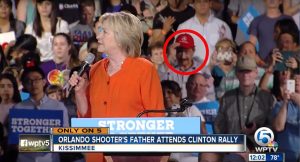 Editor's Note: Weapons to the wrong groups, ISIS and Al-Qaeda, fore a reason…to keep it going…and…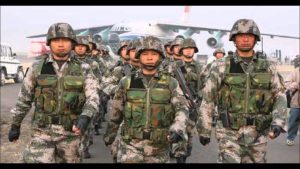 China to deploy troops to fight alongside Assad in Syria
By: The Middle East Monitor
China is planning to send troops to Syria to aid President Bashar Al-Assad's forces, according to the New Khaleej.
According to informed sources, the move comes as China becomes increasingly concerned with the presence of Islamic militants in the East Turkestan region, who have been sighted aiding opposition groups in Syria.
Last week, during a meeting with Syrian Presidential Advisor Bouthaina Shaaban, Chinese Foreign Minister Wang Yi praised the regime's efforts at tackling the fighters from the Islamic East Turkistan Movement.
The Syrian regime has also claimed that some 5,000 fighters of Uyghur origin, an ethnic Muslim minority that Chinese authorities regularly accuse of terrorism, have arrived in Syria, illegally passing through Southeast Asia and Turkey.
The sources said that the Chinese Ministry of Defence intends to send two units known as the "Tigers of Siberia" and the "Night Tigers" from the Special Operations Forces to aid Syrian government troops.
Read: Russia to reduce forces in Syria by end of the year
This is not the first time Chinese troops have crossed into Syria; in 2015 the Syrian regime permitted some 5,000 soldiers to enter its territory as allied forces and stationed them in the Western region of Latakia. Chinese military advisors were also among the deployment, as well as naval and aerial assets.
China is one of the five veto-wielding powers of the UN Security Council and, along with Russia, has used its power on more than one occasion to protect the interests of the Syrian regime.
Russian support has given the government an upper hand in the six year-long civil war, especially as the battle against Daesh comes to an end.
More than half a million people are believed to have been killed since 2011, the vast majority by the Assad government and allied forces. The regime has also used chemical weapons against civilians and prevented aid from reaching those affected on the ground. UN officials further estimate that some ten million people have been displaced as a result of the fighting.
Hillary Calls on RED China to Rescue her!
And Torqued Hillary makes another mistake! OOOPS!
How many hours…
All along the rooftop. And the writing is on the…