Support Stand Up America US, The Glacial Forum and The Legacy National Security Advisory Group
MG Paul Vallely's Message for 2017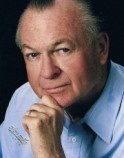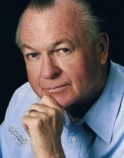 To all my friends, supporters and all who are Americans and Patriots First, we continue to witness America at a crossroads. Our country has been 'fundamentally changed' for the worse but we can Restore America and the Republic. We cannot stand by idly nor should we. 2017 is a pivotal year for our country and will present challenges and threats that will be unparalleled in our history.
The members of Congress are not performing in the best interests of the citizen's pledge to be "Americans First" for which they were elected over partisan political parties and issues. We must take back our nation; re-establish and restore our values and traditions that have made the USA great and a shining light to the world We must re-double our efforts now in 2017 to ensure success on the long road back to the ideals our forefathers laid before us. We need leadership committed to the Constitution in all branches of our government.
We must peer into our souls and find the strength to Stand Up and be Americans first once again, to shun the mechanisms of power and party, and to support leaders who act first as Americans. We must cast aside those who lead only for personal gain, power, and party.
Please join me today and support our efforts at Stand up America (founded in 2005) because we are witnessing the accelerating decline of America; the dismantling of our Constitution, and the destruction of the very fabric of our society.
Our mission has been to educate and inform Americans and others to uncover and expose wrong doing and focus on the 'Realities' of the world and help right our ship of state.
To do this, I need your help and support
Since Obama was first elected, our diplomatic and military influence, power, reputation is at a new low around the world. The morale and readiness of our Military has now hit dangerous levels. ISIS, the Mullahs of Iran and the Radical Jihadists are on the offensive.  Iran continues its destiny to be the hegemonic power of the Middle East.
We are faced in 2017 with potential financial chaos, domestic civil disturbance and threats from abroad that are real.
Our National Security team needs a well thought-out strategy to continuously counter emerging threats. The Federal Government appears to be broken across all agencies and branches. Our Federal government seems unable to correct itself. Congress and the Courts are negligent as well in the decline of American prestige and respect. Bottom line is that Government is not working very well!
We are thankful for the support we have received from so many generous sources over the years, both in funding and volunteerism, but sadly, our job is far from over and we have much more to do. Please join me today.
PLEASE HELP Stand Up America US continue on its mission and stop our precipitous decline as a nation.
Thank you again for your support – please make a donation today at www.standupamericaus.org or by check:
PO Box 1596, Bigfork, Montana 59911
Facebook: Paul Vallely, Legacy National Security Advisory Group; and Paul Vallely- The General's Group
All my best. We will not let you down!
MG Paul E. Vallely, US Army (Ret.) Chairman- Stand Up America US