Editors note: DOD must be very busy doing something…What could it be?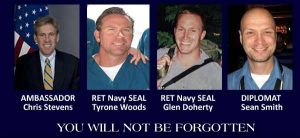 Chairman Gowdy on DOD's Failure to Find and Provide Potential Relevant Witnesses
May 19, 2016 
Press Release
Washington, D.C. — Select Committee on Benghazi Chairman Trey Gowdy (SC-04) released the following statement regarding the Department of Defense's failure to find its own employees and provide them to the committee for interviews:
"In February, the committee requested interviews with the relevant drone pilots from the time of the attacks. The Department of Defense ignored this request for nearly five weeks, and on March 31 finally agreed to provide the names of pilots and operators of drones over Benghazi and Tripoli on September 11 and 12, 2012. When DOD finally did provide names at the end of April, the list was incomplete. Three weeks later, the committee has still not received names from September 12, 2012. The committee needs all of the names so the relevant witnesses can be interviewed and the investigation completed. Surely DOD can complete the simple task of finding the people within the chain of command in less than three months. The families of those killed and injured in Benghazi and the American people deserve to hear from any witness who can potentially provide relevant, probative evidence."
Chairman Gowdy's May 6 letter to Secretary of Defense Ash Carter revealed that "information previously provided to Congress by the Department has been flat out wrong." First, "after a Committee inquiry the Department of Defense changed its own unclassified timeline regarding the response to the Benghazi attacks." Second, "Department representatives informed the Committee the map it previously provided the Committee showing where forces in the region were postured on September 11, 2012 was incomplete."
The Committee's former chief counsel, retired Army Lt. Gen. Dana Chipman, said this week, "If some witnesses refer the committee to other witnesses, the responsible thing to do is interview them. The Committee has an obligation to the American people to determine what can and cannot be substantiated, so if an individual makes public allegations about Benghazi, the Committee should interview that person."
House Select Committee on Benghazi here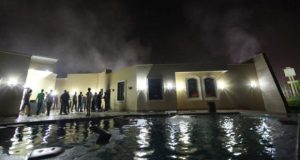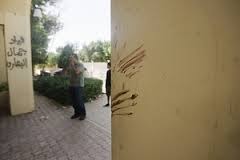 I wonder wonder what they missed…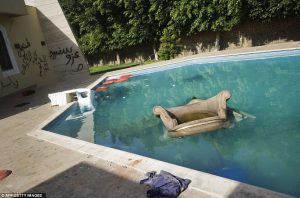 From the Ikia connection:
America First Million Member Sign-Up
Please join us in our commitment to promote American exceptionalism, freedom, our Constitution,  our American way of life, and our safety and security by making a donation and subscribing to our periodic newsletters and messages by donating below.