From DOD Buzz
By Philip Ewing
President Obama issued an executive order on Friday laying down new guidance for the way the U.S. government will try to counter one of the most insidious tools of Muslim extremists: Their communications strategy. If the U.S. can neutralize al Qaeda's ability to entice and recruit new operatives, especially now after years of punishing "kinetic" operations have the network on its back foot — well, it can't hurt, officials probably figure.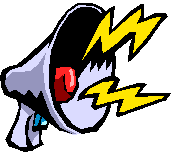 Here's an interesting detail, though — this will not be a DoD-led effort. Instead this job is going to the Staties, who under Secretary Clinton have stood up a "Center for Strategic Counterterrorism Communication," the White House said. This center will be enfranchised to borrow operatives and expertise from across the government, so that will almost certainly include some DoD or military personnel, as well as intel people, Homeland Security types, and probably anybody else who wants to play. "Executive branch efforts undertaken through the center shall draw on all agencies with relevant information or capabilities, to prepare, plan for, and conduct these communications efforts," Obama's order said.
Forthwith, here were the exact provisions of the C-T comms center's purview, per the executive order:
• Monitoring and evaluating narratives (overarching communication themes that reflect a community's identity, experiences, aspirations, and concerns) and events abroad that are relevant to the development of a U.S. strategic counterterrorism narrative designed to counter violent extremism and terrorism that threaten the interests and national security of the United States.

• Developing and promulgating for use throughout the executive branch the U.S. strategic counterterrorism narratives and public communications strategies to counter the messaging of violent extremists and terrorist organizations, especially al-Qa'ida and its affiliates and adherents.

• Identifying current and emerging trends in extremist communications and communications by al-Qa'ida and its affiliates and adherents in order to coordinate and provide thematic guidance to U.S. Government communicators on how best to proactively promote the U.S. strategic counterterrorism narrative and policies and to respond to and rebut extremist messaging and narratives when communicating to audiences outside the United States, as informed by a wide variety of Government and non-government sources, including nongovernmental organizations, academic sources, and finished intelligence created by the intelligence community.

• Facilitating the use of a wide range of communications technologies, including digital tools, by sharing expertise among agencies, seeking expertise from external sources, and extending best practices; identifying and requesting relevant information from agencies, including intelligence reporting, data, and analysis; and identifying shortfalls in U.S. capabilities in any areas relevant to the Center's mission and recommending necessary enhancements or changes.
So — when U.S. military public affairs officers go on the flagship al Jazeera network in the Middle East, they may have talking points or themes that were originally passed down from the State Department's new communications center. And it sounds like that'll be just the beginning; that reference to "digital tools" could mean a new effort to track and counter extremist ideas on blogs, Twitter, Facebook or who knows where else.
But let's be realistic here: Imagine you're a hot-blooded, dirt-poor kid living in Yemen, or Afghanistan or Pakistan. Everyone around you believes the United States is the ultimate force of evil in this world; maybe your friends or family have even been hurt in an American airstrike. If you're teetering on the edge of radicalism, could any message from the U.S. change your mind?
What do you think?